Why The Suzuki Vitara Makes A Perfect Family Car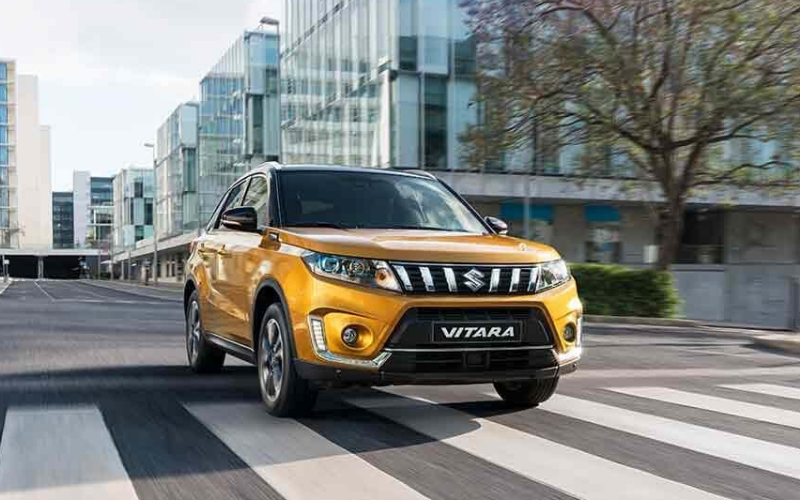 If you're looking for an affordable family car with a high driving position, that's also good fun to drive, the Suzuki Vitara is a perfect choice.
Its bold looks mean you won't lose it in a car park and there's loads of space for a growing family too.
The large windows and height-adjustable seat lets you tower over traffic, while it's a smaller SUV-style still fits in an urban landscape. All this makes it very easy to drive around town, dashing effortlessly from school, to clubs, to home – all before bedtime!
The standard manual gearbox is easy to use and the steering's nice and light, which helps make squeezing into tight parking spaces and weaving through traffic pretty much stress-free.
It's equally easy to pack the Suzuki Vitara with plenty of passengers – and everyone's luggage too. You won't have to worry about lugging their changing bags, PE kits, school projects, instruments or buggy, as the Vitara comes with plenty room for it all!
The Suzuki's party-piece is how surprisingly good fun it is to drive – especially for a roomy, tall SUV. It barely leans in tight corners and has masses of grip, which gives you the confidence to drive it like a hot hatch on your favourite stretch of winding country road – if that's your sort of thing.
Safety is a priority in the Suzuki Vitara. As well as having Cruise Control with a Speed Limiter, the Vitara comes with ABS Brake Assist, a great Sat-Nav, a rear Parking Camera and Privacy Glass – all as standard in the SZ-T model.
Upgrade to the SZ5 and the Vitara then comes with Lane Departure Warnings, Duel Sensor Brake Support, Adaptive Cruise Control, 360 airbags and front and rear Parking Sensors, to make every drive, long or short, as safe as possible!
To make your Suzuki childproof, the Vitara's rear doors lock, it comes with ISOFIX compatibility and you can also deactivate the front passenger airbag – the Vitara makes sure that your precious cargo will always be transported safely.
To keep the kids entertained, the Vitara comes packed with great technology. The Suzuki Vitara comes with a touchscreen display, Apple Carplay and Android Auto connectivity.
Bluetooth means that they can choose the tunes, while the Sat-Nav's ETA avoids the 'are we there yet?' chorus. Your Vitara will even let you stay in touch with anyone, anywhere – or even call for back-up when the kids start playing up!
Your Suzuki looks after your family, even when you have your hands full. It's built for a busy schedule - the Vitara SZ-T comes with Keyless Entry, Start-Stop technology and Remote Central Door Locking to keep everything in your control.
Starting at just £16,578, the Suzuki Vitara is also great value for money.
There are so many reasons the Suzuki Vitara was made for family life – and it's ready to be a part of yours today.