Wireless Charging To Be Trialled In Scotland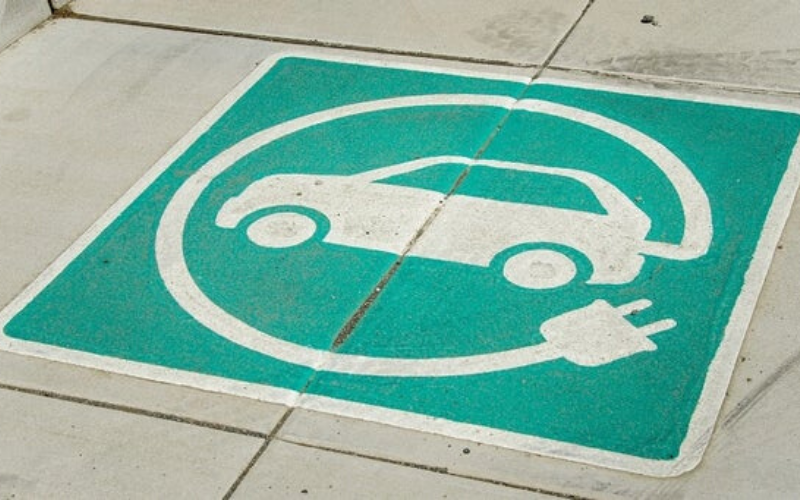 Wireless charging systems are to be trialled on residential streets, car parks and taxi ranks across Scotland.
Connect Kerb, a charging infrastructure company will begin the trials across Scotland, and believe that this new way of charging will make it easier for drivers. It is also expected to reduce clutter on the streets, as this will be an alternative to plugging an EV into a charging point, like a pavement-mounted charging unit or lamp post.
Chief Executive of Connect Kerb, Chris Pateman-Jones, said: "Vehicle manufacturers are increasingly including induction charging technology in their new models but at present, there are only a handful of induction-enabled electric vehicle charge points. We aim to change that."
The way wireless charging works is similar to charging a phone on a wireless phone charger. A pad is installed on the underside of the vehicle, which needs to be in line with another pad underneath the road surface. Induction charging will then occur, passing an electric flow to the car.
Chris Pateman-Jones further stated: "Induction charging will become the norm over the coming few years, and for good reason: It's comparable in performance to traditional charging, however, it's more convenient and even more simple."
Since the demand for EVs has grown, there has been pressure on local Scottish authorities to make charging readily available to those who do not have access to off-street parking. For instance, people living in flats or apartments or in houses that do not allow them access to off-street parking will still be able to charge at home with wireless charging.
Furthermore, Chris Pateman-Jones also highlighted: "Induction opens up electric vehicles for disabled people, who are currently excluded from EVs by trailing cables and accessibility. Longer-term, induction charging will be the path to the electrification of all parking bays without the street furniture and cable clutter that dominates EV charge point technology today."
Scottish drivers won't have to wait long for the new system to be put in place, with the first wireless charging pads set to be installed by the end of February 2020.
Learn more about electric vehicles
Image Credit: Shuttershock