Your Guide To The EVA Scheme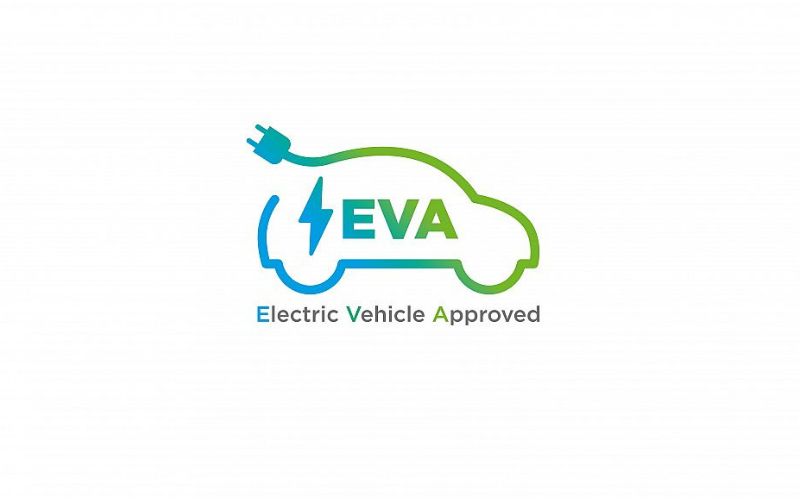 Electric vehicles are the future of the automotive industry, and therefore, dealerships need to extend their knowledge on EVs to assure customers that they are receiving the very best information.
The National Franchised Dealers Association (NFDA) and partners have developed the Electric Vehicle Approved (EVA) scheme to enhance dealerships' understanding of electric vehicles, so they can give customers correct and quality information when they are inquiring about electric vehicles.
What is EVA?
EVA stands for Electric Vehicle Approved and has been developed by the NFDA and partners.
The EVA scheme is a set of standards set in place for retail and aftersales establishments, which details what a customer should expect an EV dealer to know and do.
The scheme is also endorsed by the Office for Low Emission Vehicles (OLEV) and the Energy Saving Trust, who are making it their priority to encourage customers to choose an EVA accredited dealership when purchasing an EV.
What do the dealerships have to do?
For an individual dealership to gain EVA membership, the staff must undergo intensive training and the site must make changes to accommodate the right facilities.
All staff members are enrolled onto an EV awareness training course, which is tailored to their role within the business, to guarantee they are receiving the relevant information they need in conjunction with their role. They must also have a solid understanding of all electric and hybrid model variants.
Aftersales and technical staff must receive comprehensive training too, with the latter undergoing official EV maintenance and repair training.
The result of this training is to prepare staff to answer any questions customers may have when they come to inquire about electric vehicles. They need to prove they have suitable knowledge in all areas of electric vehicles so they can give the best service to customers. Some of the areas they need to demonstrate their knowledge in are:
- How to find a public charging point
- Who to contact to get a home charger installed?
- How to charge your EV
- Driving modes and their impacts
- Realistic electric driving range and fuel consumption for PHEV
- EV features and their impacts on performance
- How the onboard battery systems work
- How best to maintain your EV and its battery?
- Guidance on servicing and maintenance of your vehicle
Within the dealership, there must be an on-site EV ambassador (who is at management level) and there must always be a qualified electric vehicle technician on-site to take care of any aftersales services.
The site must also include certain facilities to accommodate customers' electric vehicle experience.
The dealership must have access to an EV demonstrator so they can offer test drives, and a rapid charger needs to be installed on-site, which must be accessible to customers.
The benefits to customers
The EVA scheme does not only benefit staff members.
Customers can gain a lot from EVA accredited stores.
The demand for electric vehicles is growing, and the technology is different from a fuelled car, which can create uncertainty for some customers.
However, the EVA scheme allows customers to know exactly which dealerships are accredited and have undergone sufficient training to meet the customers' needs.
It helps build trust and confidence between the customer and the dealership, reassuring the customer that they are dealing with experts within the electric vehicle field, and allowing them to have their questions and concerns answered properly and correctly.
Staff will also be able to pass on their expert knowledge to the customers when aiding them in their purchase.
Why is it necessary?
The Government's 'Road to Zero' strategy aims to eradicate new petrol and diesel cars by 2040, making way for an electric future.
Therefore, this scheme makes sure dealerships are prepared for the electric vehicle era and are equipped with the right knowledge to aid customers.
The EVA has been put in place to educate staff within dealerships and customers, to prepare society for the rise of electric vehicles.
Here at Macklin Motors, we are already beginning to gain EVA credentials, with our Nissan Glasgow Central dealership already accredited.
The long-term goal is to gain EVA membership across all of our dealerships to build trust for customers so that they know they are dealing with electric vehicle experts.

Image Credit: NFDA