5 Amazing Road Trips in Scotland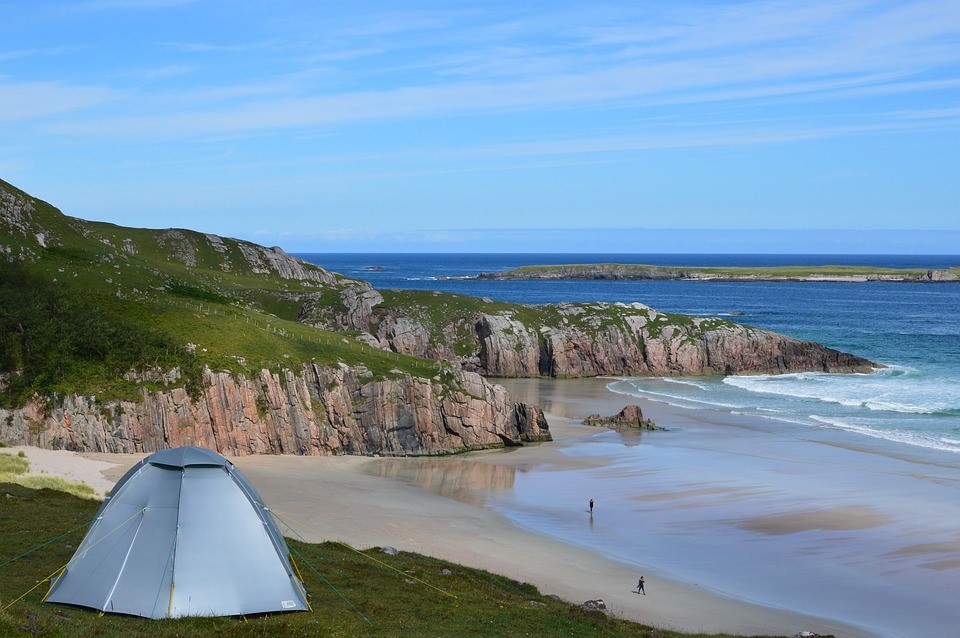 Scotland has arguably some of the most immersive scenery in the UK. From the dizzying heights of the highlands to the secrets hidden in the depths of their Lochs, you would struggle to find something that doesn't make you want to whip out a camera and take several photographs for your photo albums.
Strap in your seatbelts as we take you on a ride across some of Scotland's finest roads.
Moffat to Selkirk
Best Route: Scottish Borders (A708)
Best Car: Nissan X Trail or Mazda MX-5 RF
This journey is scattered with visual delights that will please the photographer in you and gives the eager motorist enough of a challenge to feel accomplished when the trip is finished. The A708 is an interesting stretch of road as it gives you an hour without any stops to navigate through its countless twists and turns as the hills tower above you.
Beginning from Moffat take the A708 - you'll pass the impressive Grey Mare's Tail waterfall and the Tibbie Shiels Inn which rests just in the middle of the Loch of the Lowes and St Mary's Loch. Take in the surrounding scenery before heading to the home of the 'Original Selkirk Bannock' at Grieve's Snack Attack.
The best car for a journey like this would undoubtedly be either the Nissan X Trail or Mazda MX-5 RF. Both of these cars offer a comfortable long distance drive, giving you the best build to enjoy the scenery.
Stirling to Skye
Best Route: From Glasgow, take the A82 (past Loch Lomond), but the most scenic way to travel is from Stirling on the A86
Best Car: Ford Mondeo
If you're up for an extreme road trip, try driving the A86 from Stirling to Skye. This road trip can take between 3- 5 hours but gives you an abundance of sights to enjoy and plenty of stop-offs to replenish your energy. As you begin your journey you'll pass a plethora of historical landmarks including Stirling Castle, where you can stop off and learn about how it survived eight sieges. Further on, you'll find the impressive Beinn Dorain mountain and can stop off for a hike in Glencoe's 'Lost Valley'. Driving on, you can make your way through the town Fort William which boasts even more impressive views, from Glen Nevis to the Steall Waterfall.
Once you've arrived at the Isle of Skye, you'll feel like you're living in the pages of an epic fantasy novel. For any film buffs, you might want to follow the road to Uig from Portree to get to The Quiraing. This area is a popular film location which has been filmed for movies like Macbeth (2015), The BFG (2016) and Stardust (2007).
For this journey, we would recommend the Ford Mondeo, as it offers you a safe drive with various features including pedestrian detection, active city stop and cameras with radars to help support pedestrian and vehicle detection.
North Coast 500
Best Car: Mazda 3 or Hyundai i20
One of Scotland's most popular routes, this journey can be done in 4 days and offers an abundance of sights and activities for the entire family. From narrow, single-track roads to hairpin bends, be advised that this route is not for new drivers. Providing a challenge to those who want to experience a one of a kind route, this trip will take you through Scotland's impressive history and immersive views.
There are so many things to do on this route that it's best you create your own itinerary before setting off. However, some must-sees include Inverness Castle, the infamous Loch Ness, Urquhart Castle, Smoo Cave, Lochinver Larder and Whaligoe Steps (Just off the A9).
Your best car for this journey would be either the Mazda 3 or Hyundai i20. These cars will give you the power you need to make it through the trail without losing steam.
Scottish Film & TV Locations
Best Car: Mazda CX-3
Scotland is one of the prime locations for film and TV location scouts, so it's no surprise that you'll find plenty of tours designed just for that. You'll be spoilt for choice when it comes to these drives. Start with visiting Maybole and Glasgow, which feature locations used in popular films such as World War Z and Cloud Atlas. Fans of the Harry Potter series can take the A82 to Fort William and Glenfinnan to see the infamous Glenfinnan Viaduct used in many of the film's scenes. From there you can also travel along the A830 towards Ben Nevis and see locations used in Braveheart and Highlander.
Scotland has much more to offer and you'll find that spending a few days touring the sets of your favourite TV and films will leave you feeling like you're ready to tackle Hollywood.
Take the Mazda CX-3 with you for the ultimate movie scene drive. With a firm drive and a reliable engine to keep you going, you'll be in safe hands with this family friendly petrol hatchback.
Queen Elizabeth Forest Park
Best Car: Hyundai Tucson or Peugeot 2008
An area that has a sea of natural beauty, Queen Elizabeth Forest Park is the perfect road trip for nature lovers. For the best three hour trip around the park, take the A821 on Duke's Pass and towards the Three Loch Forest Drive. The route will take you around some of the finest Lochs that Scotland has, before putting you back on the A821 towards The Trossachs and Loch Lomond. Take a break by the Loch Lomond before taking the B829 road towards The Lodge Forest Visitor Centre.
Your best car for this one would be either the Hyundai Tucson or Peugeot 2008. These SUVs will give you a seamless drive over any rocky and hilly terrain you might encounter, and offer you enough boot space to take all the essentials for the perfect hiking trip.
Do you think we've missed anywhere in our list of top five amazing road trips in Scotland? Let us know on Facebook or Twitter!
Author: Manpreet Sandhu