Drivers are Missing out on Memorable Road Trips as they Focus on Sat Navs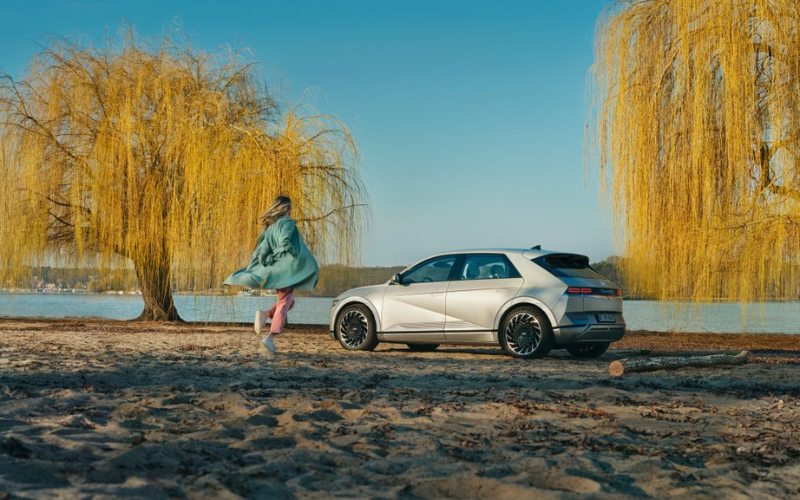 A new piece of research around memorable driving experiences has revealed that millions of people are missing out on memory making as their attention is consumed by sat navs, traffic and avoiding roadworks.
The study, conducted by Hyundai, analysed data from 2,000 UK motorists and found that whilst 73% of drivers enjoy driving, 72% have turned up to a destination with no real recollection of the route taken to get there.
A fifth of drivers (21%) found that driving an electric vehicle increased the likelihood of a journey being memorable. This was because pre-planning the route enables drivers to take a break to charge their car and also to refresh. Additionally, the lack of gear changing that comes with an electric vehicle can create a more relaxed driving experience.
Other common distractions listed were talking to passengers, worrying about how much fuel is left and engine noise.
26% of motorists said that when driving, they don't pay as much attention to their surroundings as they should, and rarely take time to appreciate the scenery that they're passing. 44% agreed that taking breaks is a great way to focus on the journey, as well as planning the route (38%), talking to passengers (28%) and making sure that you're well-rested (28%) and fed before you set off (23%).
Over a third (34%) of respondents said that they were more likely to remember a journey if travelling with someone, rather than driving solo. A third (33%) stated that the most significant memory of a previous trip was who they travelled with – with other notable recollections being amazing views, passing famous landmarks and the destination itself.
Based on the findings from the research, Hyundai has compiled ten of the most memorable drives in the UK for motorists to enjoy this summer.
- North Norfolk Coast: King's Lynn to Cromer via the North Norfolk Coast
- Through Kielder Forest: Hexham Abbey to Hawick
- London After Hours: Notting Hill to Greenwich
- Surrey Hills: Dorking to Petworth
- Edinburgh and East Lothian: Edinburgh to North Berwick
- From Highlands to Coast: Glenshee to Banff portion
- Dartmoor: Tavistock to Ashburton
- Welsh Coast: Llŷn Peninsula to Fron Haul
- Jurassic Coast: Swanage to Weymouth
- Somerset: Clifton in Bristol to Glastonbury
Hyundai has also listed the top things that were found to make a car journey memorable:
- Coastal routes
- Mountain views
- Nice weather
- Driving near lakes and rivers
- Quaint villages
- Travel companion(s)
- Seeing a significant landmark i.e. Angel of the North
- Stopping at viewpoints
- Travelling through a National Park
- Passing colourful fields
- Driving through forests
- Stopping at a beach
- Seeing animals
- Stopping at a country pub for food
- Driving through hilly areas
- Crossing a border i.e. England to Scotland
- Going over bridges
- Taking A/B roads over the motorway routes
- Hilly roads
- The volume of traffic
If you're thinking about making a road trip this summer, we have a range of new and used cars to choose from to get you there!