5 Driving Tips To Keep You Safe On Bonfire Night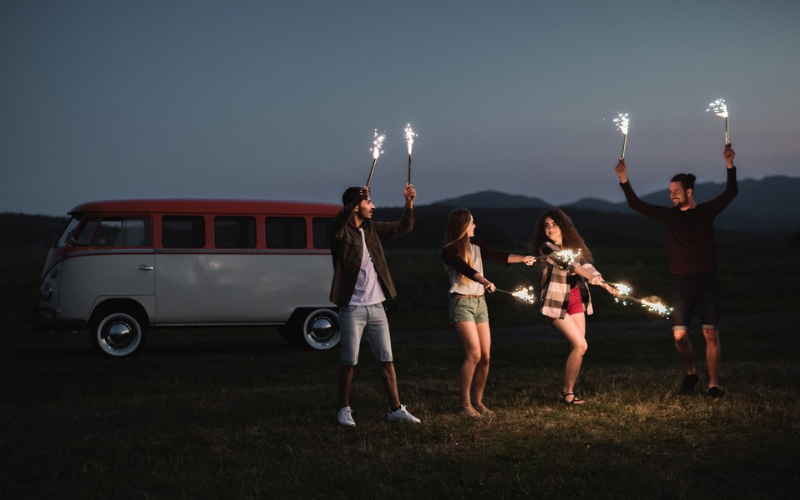 Remember, remember the 5th of Novemberů
Bonfire Night is just around the corner, and we're sure many of you will be looking forward to an explosive weekend celebrating Guy Fawkes' night at a firework show.
However, the bang, crackle and pop of Bonfire Night can create a few driving hazards!
We've created this guide to give you 5 driving tips for Bonfire Night.
1. Plan Your Route
Whether you are heading to a firework display or not, if you're going out in the car make sure to plan your route. Many roads that surround areas where firework shows take place tend to be closed, so make sure you know the diversions to save you some time and avoid getting stuck!
2. Watch Out for Animals
Whilst driving on Bonfire Night, or on the run-up to Bonfire Night, keep an eye out for frightened animals running into the road. Our little furry friends are not always fans of the booming bangs from rockets, which can startle them to run off in a panic.
3. Be Mindful of Parking
If you are off to an organised firework show, be mindful of where you park up. Most events will have designated parking areas, which are safer and usually illuminated with street lights, so set off in plenty of time to make sure you get a spot!
If there isn't designated parking, avoid parking in shady areas and keep valuables hidden away (or at home) – the only banging we want to hear on bonfire night is the fireworks, not someone breaking into your car.
4. Don't get distracted
As mesmerising as the dazzling fireworks can be, make sure you keep your eyes on the road rather than in the sky when you're driving.
5. Look out for children
Little people will be super excited for spinning Catherine wheels and sparklers, and so this means there will be a lot more children running around ready for the skies to be lit up. Just keep an eye out when driving in built-up areas for unexpectant children crossing the road.
Now you're prepared to tackle the roads this Bonfire Night, it's time to wrap up warm and enjoy the show!