5 Reasons to Buy a Suzuki Hybrid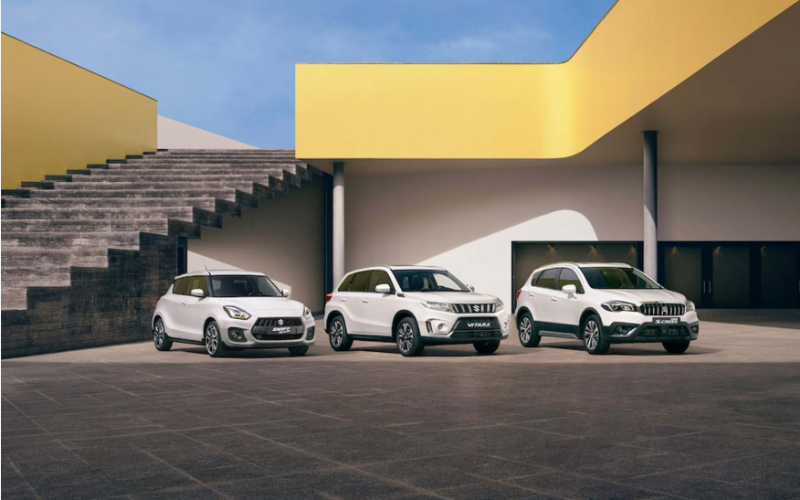 With Suzuki, going hybrid doesn't mean compromising on performance. In fact, it means you can expect to enjoy an agile and fun journey, whilst lowering your emissions and improving efficiency.
The hybridised range includes the popular Suzuki Swift Sport and Vitaro, with all models featuring light and compact hybrid technology, improving fuel economy and increasing responsiveness for a first-class performance.
But why should you choose a Suzuki hybrid for your next car?
Read on to find out 5 reasons why you should make the switch!
Helps the environment
Suzuki's hybrid vehicles release less CO2 emissions into the environment, meaning you're helping the planet on every journey you make.
The electric motor takes care of some of the driving, meaning the petrol engine doesn't have to work as much, which in turn, produces less CO2 and improves overall efficiency.
Cheaper to run
The combination of the electric motor and petrol engine means you will save on fuel. According to the official WLTP combined fuel consumption figures, hybrid technology improves fuel economy by between 10% - 15%*.
The hybrid system offers assistance to the petrol engine in certain conditions, reducing the amount of fuel you would normally use.
No charging to worry about
With a Suzuki hybrid vehicle, you won't even have to worry about charging because the car recharges itself.
When braking and accelerating, the energy that would usually be lost is recovered by the vehicle, and is then used to recharge your electric motor.
A smoother drive
Like all electric and hybrid vehicles, you can expect a smoother drive in a Suzuki hybrid. The start/stop technology installed is a lot quieter, and provides a smoother transition when the vehicle is ready to set off.
Same exceptional driving experience
Although hybrid technology has been added to Suzuki's most popular models, it doesn't mean the overall driving experience has been compromised.
Agile, efficient and fun to drive, the hybrid technology merely enhances the exceptional experience Suzuki models are already renowned for.
Want to learn more?
If you want to learn more about electric and hybrid vehicles, visit our EV hub page and you'll be an EV expert in no time.
*compared to previous non-hybrid Suzuki petrol models