5 Reasons Why The Mitsubishi Outlander Is A Great Family Car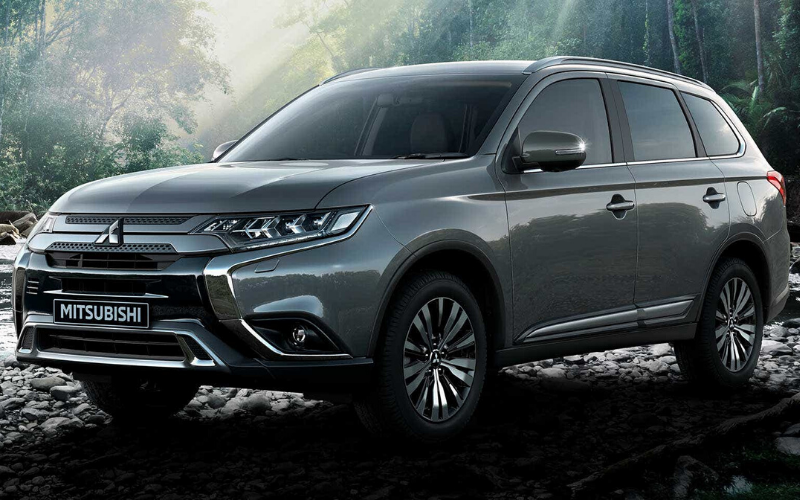 Pack up, pile in and prepare to be amazed by the Mitsubishi Outlander.
Taking you further than you ever thought possible, the Outlander is the perfect car to create the most amazing memories with the family.
Here are five reasons why the Mitsubishi Outlander is a great family car.
1. A Safe Haven
There's nothing more important than the safety of you and your family, and that's why the Mitsubishi Outlander has been designed to be an extra pair of eyes for you. Keeping you safe on every journey, the Outlander is jam-packed with the latest safety technology. Whether you need help with your hill starts, reverse parking or monitoring your blind spot, the Outlander has you covered. It's childproof, with ISOFIX installed and child locks, and it has also been built using the Reinforced Impact Safety Evolution body, meaning the whole structure of the car has a protective shell to lower impact in the event of an accident.
2. Adventure Awaits
Capable of towing up to 1600kg, you've got the choice to take the caravan with you or to add a trailer to accommodate everything that comes with a teenager! Featuring Super All Wheel Control, towing has never been easier, giving you the control you need to tow safely.
3. No More "Are We There Yet?"
The beauty of the Outlander is that it will help you keep the kids entertained on those longer journeys. Simply link your phone up and let the sound of the kids' favourite music blast through the speakers, keeping them entertained and you left in peace.
4. Space You Need
The Outlander adapts to your needs. With flexible seating, it's capable of seating up to seven people, meaning no one gets left behind! But, if you do need more space for everyone's luggage, you can fold down the third row seats to create an impressive boot space that will literally swallow your bicycle whole!
5. Get Everybody Talking
You'll be the talk of your neighbourhood for all the right reasons when you pull up on your drive in the Mitsubishi Outlander. The striking design has been made to make you stand outů and your neighbours green with envy.
The list as to why it's a great family car is endless, so why not book a test drive today and let the Mitsubishi Outlander truly show you why it's the perfect family car.