5 Reasons Why You Should Join The Motability Scheme At Macklin Motors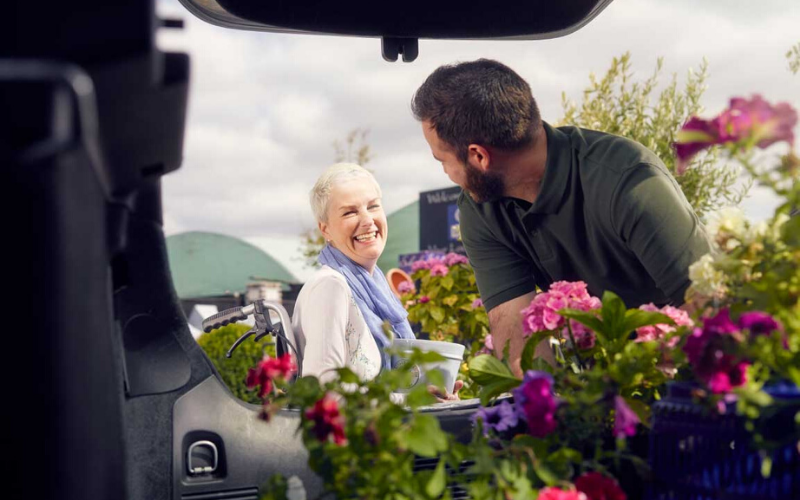 The Motability Scheme offers affordable, worry-free motoring through an all-inclusive leasing package to help disabled people, their families and carers regain their independence and become mobile.
If you qualify and you haven't joined this fantastic scheme, then here are 5 reasons why you should join the Motability Scheme today!
Freedom and Independence
The Motability Scheme helps you to live your life to the fullest, offering you a way to gain your independence back and have the freedom to go wherever you want to go. If you can't drive yourself, the Motability Scheme allows you to add up to three named drivers to the insurance, meaning you can still enjoy getting out in your car and going wherever the road takes you.
All-Inclusive Package
The Motability Scheme offers customers access to worry-free motoring, taking the stress and hassle of looking after a car out of the picture. All services, repairs, tax and insurance (for up to 2 named drivers) are included, as well as full RAC Priority One breakdown cover, Tyre and Windscreen replacement cover and 60,000-mile allowance over the three years. The only thing you have to do is fill it up!
Brand New Car Every Three Years
Another brilliant bonus of joining the Motability Scheme is that every year you will receive a brand new car of your choice! With Macklin Motors being one of the biggest car retailers in the UK, this means you will have access to a fantastic range of vehicles to make sure you're getting the right car you want.
Affordable Motoring
For just £61 a week (with the advanced payment being the only payment area that may change depending on the vehicle you choose) you will receive access to a fantastic, all-inclusive package that offers you worry-free motoring, as well as giving you your freedom back - and you can't put a price on your own freedom.
Adapted to Your Needs
If you need Specialist Vehicle Adaptations, many are available at no extra cost, meaning you can include driving aids, stowage needs and access aids into your vehicle to make sure it suits you. Our sister company, Bristol Street Versa, also specialises in Wheel Chair Accessible Vehicles, offering you a wide choice of vehicles to accommodate wheelchair users.
At Macklin Motors, we don't have a #motabilitymonday or #motabilitymonth, because we believe in #motabilityeveryday. That's why we're able to offer an award-winning service, giving you access to worry-free motoring when you need it.