A Look at The New Nissan GT-R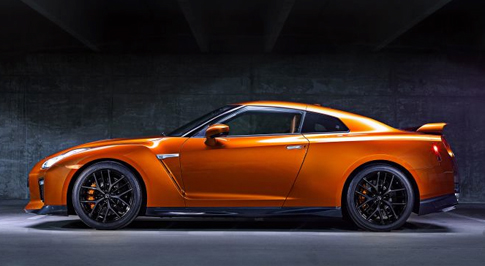 The Nissan GT-R is back, and it's had a face lift. Nicknamed 'Godzilla', for reasons that will become obvious, the Nissan GT-R has arrived in its newest iteration with updated looks, interiors, and more power than ever.
Since the original concept car made its debut 15 years ago in 2001, Nissan has worked hard to keep the GT-R at the top of its game. The model for 2017 boasts a monstrous 565 horsepower, with 467lb.ft of torque from its 3.8 litre V-6 twin-turbo engine. The GT-R's 0-60 is up there with supercars, with the outgoing models currently standing at 2.7 seconds.
Physically, the GT-R's exteriors have kept a similar style to its predecessor, but with a few key tweaks. The body panels have been updated, with a new hood featuring ridges to increase stability at high speeds, vents near the exhaust, as well as a more pronounced spoiler. The ride of the new iteration is smoother, quieter, and more comfortable than ever, despite the 20 extra horsepower that's been pumped into it.