Auto Trader Names Hyundai Tucson The Best Car For Long Distances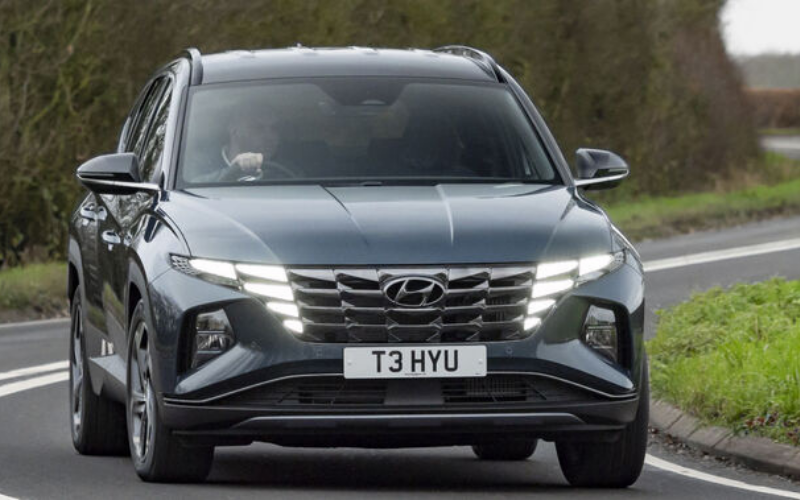 As voted for by more than 148,000 UK car owners, the Hyundai Tucson has been crowned the Best Car for Long Distances at the Auto Trader New Car Awards.
Car owners were asked to rate their vehicles across 16 different criteria including reliability, performance, appearance and running costs.
They were also asked as to their overall satisfaction with their car and the likeliness of recommending it to other road users.
Auto Trader's Editorial Director, Erin Baker, commented: "The Hyundai TUCSON scored highly for luggage space, driving position and fuel economy. Owners commented on boot and passenger space, saying 'The amount of space, front, back and in the boot is very impressive, the air-con can be individually set and the console for music and media is brilliant."
The Tucson provides an advanced and fully-customisable digital experience, which includes a fully digital, configurable dual cockpit.
This consists of a new 10.25-inch open digital cluster and a new 10.25-inch AVN-touch screen.
All AVN, heat, ventilation and air conditioning functions are controlled via touch, which makes it the first Hyundai model to feature a fully touchscreen console.
The most recent version of Hyundai's Bluelink connected car services has also been included within the all-new Tucson.
The Tucson includes further comfort-enhancing technologies such as Multi-Air Mode, which has the effect of creating a more pleasant indoor environment with a gentler airflow.
Managing Director, Hyundai Motor UK, Ashley Andrew, commented: "Ultimately it's the opinions of our customers that we must judge our success on, so it's always enormously reassuring to see real-life evidence of our owners not only enjoying our cars, but also enthusing about them. TUCSON is packed with innovations and technologies designed to provide drivers with one of the most comprehensive packages in the SUV segment; stylish, practical, efficient, comfortable and fun to drive."
If you'd like to learn more about the Hyundai Tucson, click below:
Keep an eye out for more Hyundai updates in our newsroom.
Why not take a look at the fantastic range of new Hyundai Tucson deals we currently have available?