Exploring the Suzuki Sx4 S Cross: A Family-Friendly Crossover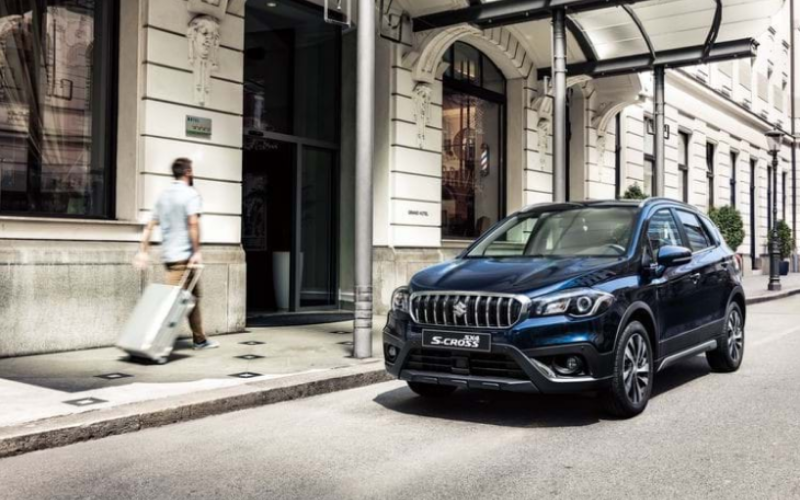 When you're looking for a family car, you want to make sure you're getting a vehicle that is going to accommodate everything that comes with family life.
Can child seats be fitted securely? What's the boot space like? Is it going to keep me and the kids safe?
There's a lot to consider, but with the Suzuki Sx4 S Cross, you won't have anything to worry about.
From rugged control and the ability to keep you and your loved ones safe, to show-stopping design and interior comfort like no other, the Suzuki Sx4 S Cross is a great value SUV that provides everything you need to make family life easier and stress-free.
Read on to find out why you should choose the Suzuki Sx4 S Cross as your next family car.
Safety
Jam-packed with the latest safety systems and driver aids, the Sx4 S Cross is a car your family can rely on. From Hill Hold control to adaptive cruise control, this SUV will keep you safe in all situations.
It will also rise to any challenge thanks to the impressive ALL-GRIP 4-wheel drive technology, which enhances traction on every road to keep you in control all the time.
Technology
Keep the kids entertained at a touch of a button!
Simply connect your smartphone to your Sx4 S Cross to experience a world of connectivity at your fingertips. Access the kids' favourite playlist to keep them occupied, whilst you let the Sat Nav show you the way. Driving has never been easier.
Practicalities
When you're travelling with kids, you need to make sure you've got plenty of room for all their luggage... and that's why this Suzuki SUV is a great choice.
The boot provides ample space for everything... including the kitchen sink! And, the additional roof rails enable you to attach a roof box for any extra cargo!
Exterior Design
Who said family life can't be stylish?
The Suzuki Sx4 S Cross is practical and capable... but it doesn't compromise on style!
The sculpted exterior boasts a muscular appearance to ensure you own every road and it's finished with 17" alloy wheels for a truly polished look.
Test Drive the Suzuki Sx4 S Cross Today
If you like the sound of the Suzuki Sx4 S Cross, then make sure to book yourself in for a test drive by either giving us a call, enquiring online, or popping down to your local Macklin Motors Suzuki dealership today.
To keep up to date on the latest Suzuki news, make sure to follow us on Instagram and check out our newsroom for all the daily updates.