Ford Announces Details of Electric Future in Europe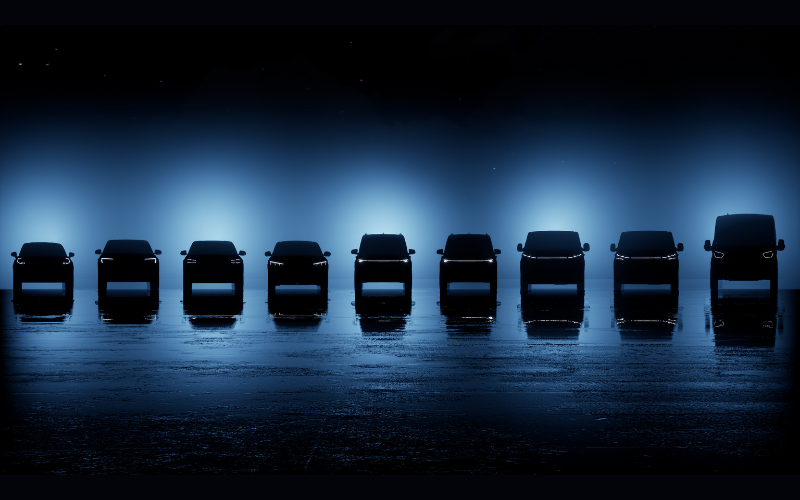 Ford has announced its plans towards achieving full electrification across Europe, starting with details of seven electric passenger vehicles and vans set to hit the lineup by 2024.
By extending its range of electric passenger and commercial vehicles, Ford is predicting sales of its EVs to exceed 600,000 in Europe by 2026.
Seven New Electric Vehicles by 2024
Ford has already experienced success with its all-electric Mustang Mach-e and Mach-e GT passenger models, and the commercial E-Transit is set to launch within the next quarter. Expanding on this, the manufacturer has announced a further seven electrified vehicles that are set to join the line-up by the end of 2024. This will comprise three new passenger vehicles and four new commercial vehicles.
Production for a brand new, all-electric medium-sized crossover will begin next year, with another model (details to be confirmed at a later date) following in 2024, whilst Ford's best-selling passenger car in Europe, the Puma will also be made available in fully electric form in 2024.
The electric commercial vehicles will be added to the iconic Transit range; starting with the all-new Transit Custom one-tonne van and Tourneo Custom multi-purpose vehicle in 2023, and the Transit Courier van and Tourneo Courier multi-purpose vehicle in 2024. These innovative and future-focused models will reaffirm Ford's status as the top-selling commercial vehicle brand in Europe.
The planned production of these electric vehicles will take place at the Ford Cologne Electrification Centre in Germany. 1.2 million EVs are expected to be produced over six years, with a total product investment of $2 billion.
The first volume all-electric passenger vehicle to come out of the Electrification Centre will be a medium-sized crossover with a range of roughly 310 miles. Its name will be revealed later on in 2022. Details on the second electric passenger vehicle remain limited, however, we do know that it will be a sports crossover.
Stuart Rowley, chair of Ford of Europe said: "Our march toward an all-electric future is an absolute necessity for Ford to meet the mobility needs of customers across a transforming Europe. It's also about the pressing need for greater care of our planet, making a positive contribution to society and reducing emissions in line with the Paris Climate Agreement."
Keep an eye on our Newsroom for further updates on Ford's electrification movement, or follow the links below for more information.