Ford Scores A Hat Trick at the 2021 What Car? Awards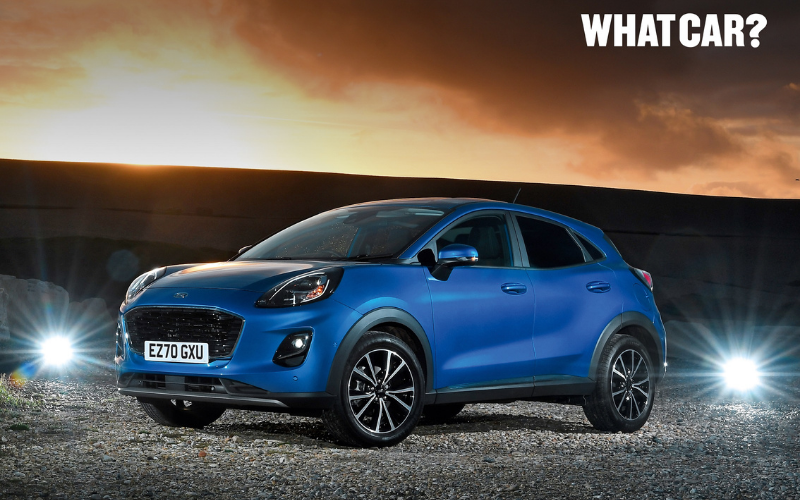 Ford has scooped up three awards at the annual What Car? Awards, with the Puma and Ranger both being recognised.
Last year's Car of the Year winner, the Ford Puma, was crowned Small SUV of the Year at the 2021 awards ceremony, with the ST-Line version also being named Sports SUV of the Year.
Since its launch in 2019, the Ford Puma has become a firm favourite for many UK drivers, with around 27,000 sold. What Car? judges praised the Puma for its show-stopping style, efficient performance and affordability.
Steve Huntingford, Editor at What Car?, explained: "Nothing ticks all the boxes quite like the Puma. Compact yet practical, sporty yet efficient, stylish yet affordable... it's rare that a car can genuinely combine all these virtues, but the Ford Puma does."
The third award was given to the Ford Ranger, which took the top spot in the Pick-Up of the Year category. Almost one in three pick-up trucks sold in the UK is a Ranger and judges praised it for its adaptability and functionality.
Steve said: "If you're after maximum convenience in your truck, the Ford Ranger is the one to go for. It's got all the functionality and hard-working nature that defines a great pick-up, but it's finished for real comfort and ease of use. Our winner is a pick-up to enjoy in life, as well as work".
This is a great start to the year for Ford and, with more new models on the horizon, we're sure there will be even more exciting things to come from the brand this year.
If you're interested in the Ford Puma or Ranger, give one of our team members a call today or visit us online to browse the very latest deals.