Ford Wins Two Awards at the UK Car of the Year 2021 Ceremony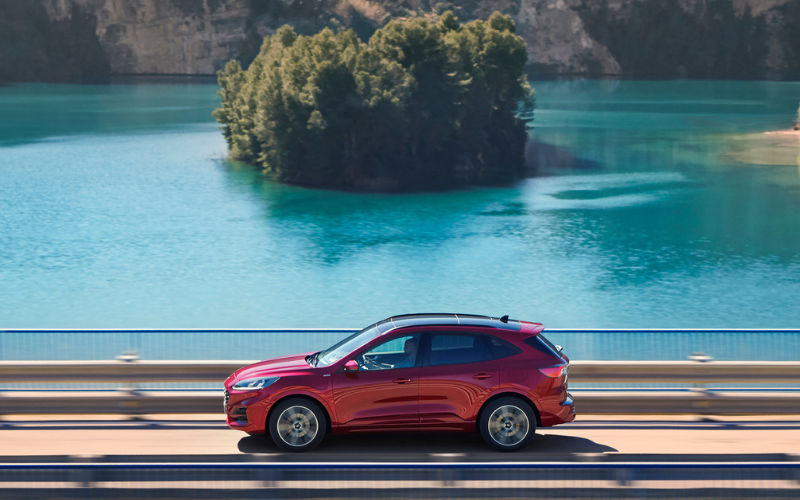 Two of Ford's popular models have been recognised at this year's UK Car of the Year awards.
The Ford Kuga was named Medium Crossover of the Year and the Puma was awarded the Small Crossover of the Year title.
The UK Car of the Year Awards is an independent ceremony that celebrates the best models on the UK market. It's the award's 6th year of running and includes a judging panel which is made up of 29 journalists and experts from the automotive industry, all of who write for the likes of Top Gear Magazine, The Sunday Times and Classic Car Weekly.
It's not the first time the Ford Kuga has been recognised. Last year, it was crowned Best Large Hybrid SUV at the 2020 What Car? Electric Car Awards and named Mid-Sized SUV of the Year at the 2020 Auto Express Awards.
It has continued to impress, and judges at the UK Car of the Year Awards said: "In a talented class, the Kuga stands out for its all-round abilities as a superb family-friendly car."
Joining the success of the Kuga, the Ford Puma was also recognised and picked up the Small Crossover of the Year award.
Just like the Kuga, the Puma has won numerous awards since it hit the UK market, with one of its biggest achievements to date being named Car of the Year at the 2020 WhatCar? Awards.
The UK Car of the Year judges explained their reasons for voting the Puma their winner: "It's a breath of fresh air from Ford, with loads of innovation, great powertrains and handling. The Puma puts the fun back into driving a small crossover. The mild-hybrid powertrains are lively and economical, and the hidden Megabox in the boot is clever and innovative."
Both models are perfect for family life, providing ample space and practical features to make everyday driving easier.
For more information, enquire online or call your local Ford dealership today for the very latest deals.