Hyundai Supports EV Awareness Throughout September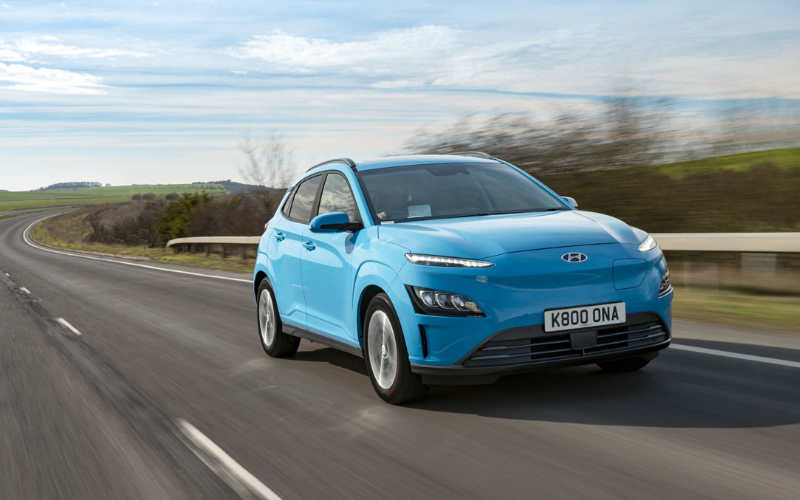 Throughout September, Hyundai Motor UK will be involved in a number of EV initiatives to help promote the concept of electric mobility and how consumers can make the switch.
The manufacturer has revealed an impressive 5,700 of its battery electric cars have been sold in the first seven months of 2021; despite complications with lockdowns earlier on in the year. This reflects a 93% increase on last year – demonstrating a positive step towards a more sustainable future.
Following on from this success and signifying the brand's commitment to the cause, Hyundai has promised to support electric mobility throughout the month, with a range of initiatives set to boost customer engagement, and celebrate electric vehicle ownership.
Hyundai are the car manufacturer that offers the broadest range of electrified powertrains and are a true thought leader across the EV sector. Therefore, through the month of September, the brand will be looking for every opportunity to promote the environmental benefits of electric vehicles as well as the ease of incorporating these vehicles into consumers lives.
To kick-start the awareness month, Hyundai Motor UK Managing Director, Ashley Andrew participated in a panel at the EV SUMMIT on 1st September. Here she gave insight on how the transition towards electric passenger vehicles can be delivered, at pace, whilst hitting net zero goals.
A second event, Fully Charged, which takes place between 3rd- 5th September will see a strong presence from Hyundai, with the opportunity for public test drives of the all-electric IONIQ 5 and KONA models. The Hyundai team will be looking to explain the sustainability work which they have completed in conjunction with Healthy Seas. This project involved using recovered fishing nets as one of the materials inside the new IONIQ 5.
Hyundai are also the e-Mobility Partner of World EV Day – taking place on 9th September. Through this partnership they will aim to raise awareness of electric vehicles, their ease of use and numerous benefits. The aim of World EV Day as a whole is to promote a greener future and help shift consumer attitudes towards sustainable transport.
For more information on electric vehicles, visit our EV Hub.