Hyundai to Provide Around 180 Kona Electrics to Police Scotland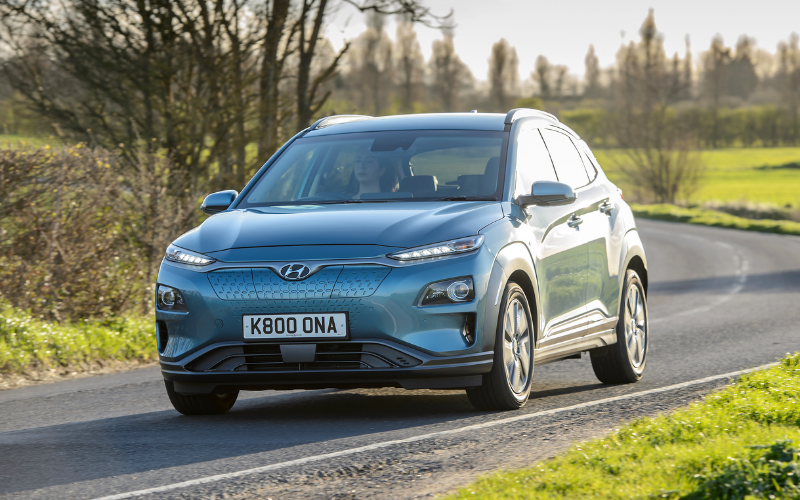 Police Scotland has awarded more than £25 million in contracts to Hyundai and BP Chargemaster in a bid to become the first police force in the UK with an ultra-low emission fleet.
Hyundai has announced they will provide around 180 Kona Electric vehicles to Police Scotland, whilst BP Chargemaster are to supply more than 400 charging points.
Deputy Chief Constable Will Kerr said: "Police Scotland's fleet strategy is highly ambitious, with the aim of having the UK's first ultra-low emission blue light fleet by 2030. These two substantial contracts mark a major step towards that goal by making ULEVs accessible to more of our officers and staff."
More than 50 police sites across Scotland will benefit from the installation of the charging points and BP Chargemaster will also keep on top of the maintenance of them.
The Kona Electric was favourited by Police Scotland because it provides ample range of up to 300 miles, making it an ideal vehicle for the working day, whilst improving Scotland's air quality. It is also fully-equipped with the latest technology and provides plenty of practical features too, allowing officers and staff to fulfil their daily duties easily.
Deputy Chief Constable Will Kerr further added: "Achieving our fleet strategy aims will significantly reduce carbon emissions, while also reducing maintenance and servicing costs. It's one of many strides the organisation is taking to achieve a sustainable, flexible service which meets the needs of our fellow citizens while also providing a modern, fit-for-purpose fleet for our people to use in the course of their work. The gradual transition of our unmarked fleet from our current internal combustion engine vehicles to ULEVs will also assist with improving the existing fleet, as the age and mileage thresholds for replacing existing vehicles is being reduced."
Police Scotland already has other electric vehicles operating as part of the fleet, and now with the addition of the Kona Electric, their goal of becoming the UK's first emergency services to have an ultra-low emissions fleet seems to becoming a reality.
Commenting on Hyundai's contract, Ashley Andrew, Managing Director, Hyundai Motor UK, said: We are delighted to be able to support Police Scotland in their determination to transform to an ultra-low emission fleet with the immediate supply of a number of Kona Electric vehicles. Police Scotland's approach to cutting greenhouse gases by switching to more sustainable means of transport mirrors our goal to become one of the leading providers of electric vehicles in the UK. Demand for our pioneering electric vehicles for fleets has been exceptionally high in recent months and looks set to continue as we move towards a zero-emission future."
For more information about electric vehicles, visit our EV hub page to find out everything you need to know.
Learn More About Electric Vehicles