Hyundai TUCSON Named Car of the Year 2021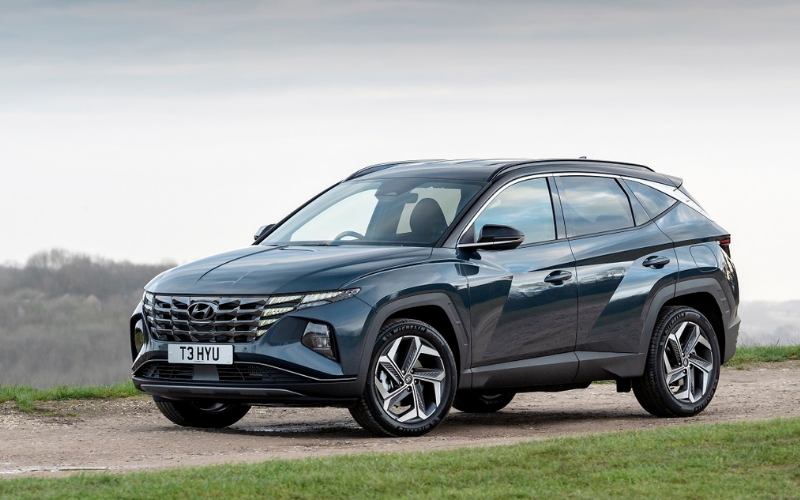 The all-new Hyundai TUSCON has been awarded a trio of awards by leading automotive publication DieselCar and EcoCar Magazine: 'Car of the Year 2021', 'Best Medium SUV' and 'Number 1'.
Judges praised the TUCSON's trend-setting design, outstanding infotainment system, and excellent performance, stating that it goes above and beyond segment expectations.
Ian Robertson, editor at DieselCar and EcoCar Magazine said:
"The Hyundai TUCSON ushers in a new design language, taking it from 'handsome' to 'trend-setting.' Its interior is a big step up, with great materials, a mature design and an excellent infotainment system with an attractive instrument display."
Speaking on the Car of the Year award, Hyundai Motor UK Managing Director, Ashley Andrew said:
"We are delighted that the Hyundai TUCSON has received such a prestigious accolade. The all-new TUCSON has already proven very popular with our customers. Of course, experts such as the professional road testers at DieselCar and EcoCar Magazine can be even more demanding, so for the TUCSON to receive the top award is extremely pleasing."
The revolutionary SUV, priced from £28,710 is available in a range of powertrains; Hybrid, Plug-In Hybrid and Petrol with Mild Hybrid. Styling is sophisticated yet rugged, and performance is the perfect blend of power and efficiency. Plus, the TUCSON delivers best-in-class safety features, with Forward Collision Avoidance Assist (FCA) and Car, Pedestrian and Cycle and Multi Collision Braking (MCA) all fitted as standard.
There was further good news for Hyundai at the awards, as the KONA received praise for its safety technology and design features and was strongly placed in the Car of the Year category - grabbing a spot in the top 50.
View our best deals on the Hyundai TUCSON and KONA or contact your local dealership to arrange a test drive today