Macklin Motors Celebrates The Launch Of The All-New Nissan Juke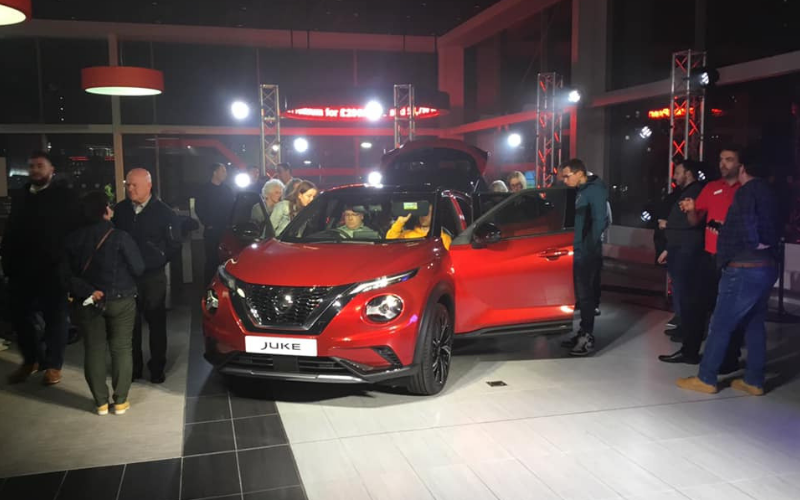 Lights, camera, action!
As the drinks began to flow and the chattering of excitement echoed around the dealership, everyone began to crowd around, the suspense beginning to rise.
It was time.
The music boomed; the lights dimmed. The atmosphere was captivating, everyone gazing at the black silhouette parked in the centre of the room.
Waiting.
And just as the music reached its peak, the beaming headlights shone through and finally, the cover was whipped off revealing what everyone had been anticipating: The next-generation Nissan Juke.
Last month, across our Nissan dealerships, the all-new Nissan Juke paid a visit. All the staff throughout the dealerships worked extremely hard to put on fantastic launch shows, filled with scrumptious food, fantastic entertainment, gadgets and gizmos, and even a magician in some instances!
Not only would we like to thank the special guests who attended, but we would also like to thank our wonderful customers for making every night one to remember.
Let's take a look at some of the highlights:
The suspense is building...
...here it is!
Gadgets and gizmos galore
A magical touch!