Nissan Celebrates the JUKE's 10 Year Anniversary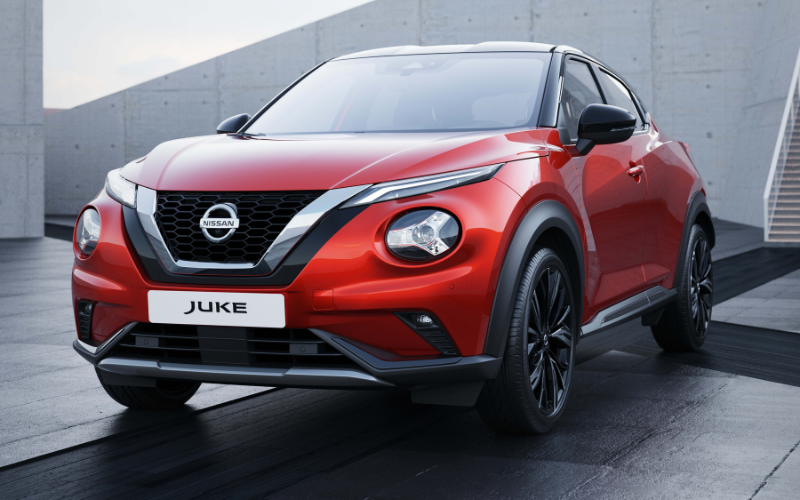 It's been 10 years since Nissan released its popular compact crossover: The Nissan JUKE.
Since its introduction to the European market in 2010, the Nissan JUKE has inspired other manufacturers to produce models to compete, but nothing compares to the JUKE.
There was never a model like it. Its bold, distinctive design made it stand out from the rest and the combination of energy and sporty styling was a breath of fresh air, giving drivers a new option to choose.
To celebrate the JUKE's 10-year anniversary, Nissan has taken a look back at the JUKE's journey, beginning with Alfonso Albaisa's recollection of how the design of the JUKE came about.
Alfonso Albaisa, VP Nissan Design Europe at that time, today Senior Vice President for Global Design, Nissan Motor Co Ltd. recalls:"It was unprecedented. Looking outside our window, there was no reference for us to work from but creative seeds emerged rather quickly and powerfully right off the bat. We knew we wanted to create something fundamentally different and not just a smaller version of the QASHQAI. To test the water of our selected design, we presented the Qazana concept car in 2009 and the reaction confirmed our instinct. With the bold design, we were creating a new car culture for something untested. Witnessing the birth and evolution of this culture is what has been interesting. There was a rather high level of excitement and anticipation around exploring this unknown and the company was buoyant emotionally about this."
Once the concept was there, it was time to get designing.
Matthew Weaver, Senior Exterior Designer, Nissan Design Europe at that time, today Vice President, Nissan Design Europe, explains where the inspiration came from: "Throughout the JUKE design process, using different sources of inspiration was key. I was on the train one day and remembered seeing a young man in a flat cap with a diamond skull on it, a bright t-shirt, a pinstripe jacket and trainers. It was an eclectic mix, but I thought: if people don't have to conform, why should cars? Different is good, it stands out. That is exactly what we wanted to achieve with JUKE."
After the design was underway, it was time to work on nailing the performance.
Jamie Maclean Marketability Engineer, Nissan Technical Centre Europe at that time, today Nismo Product Planning Senior Manager, Nissan Motor Limited recalls the challenges faced: "One of the biggest challenges was trying to get the JUKE's dynamics, handling and ride to match the sporty styling. We started this process in June 2006. We brought a variety of different cars together – from hatchbacks to sports cars – and tested them to figure out what character we wanted to achieve. The JUKE was such a different concept for all of us, the journey was never going to be easy. Every team experienced challenges, but by sharing our ideas and passions with each other, we developed a clear vision of what the outcome should be. It was that sense of energy that allowed the final concept to be so successful."
The JUKE continues to be one of the most popular Nissan models on the market today, and the second-generation model embeds dynamism, energy and style from the first generation to continue the crossover's influence.
Talking about the second-generation JUKE, Marco Fioravanti, Vice President, Product Planning, Nissan Automotive Europe explains: "We worked hard to retain the same pioneering energy, but evolve it to be more 'grown-up'. It's just as distinctive, but it's more spacious, offers the advanced NissanConnect infotainment system and has a high-quality feel. It also has advanced driving assistance technology like ProPILOT. The JUKE is a modern Nissan in every respect, and it has gone from strength to strength. As we approach the anniversary of its unveiling, I see more and more new JUKEs on the roads and I love the variety of two-tone colour options customers are choosing. This is daily evidence that customers have embraced the second-generation JUKE with the enthusiasm that was the key to the success of the first-generation JUKE. I strongly believe JUKE is an automotive icon. It epitomises the passion we have in Nissan."