Major National Award For Macklin Motors Peugeot Paisley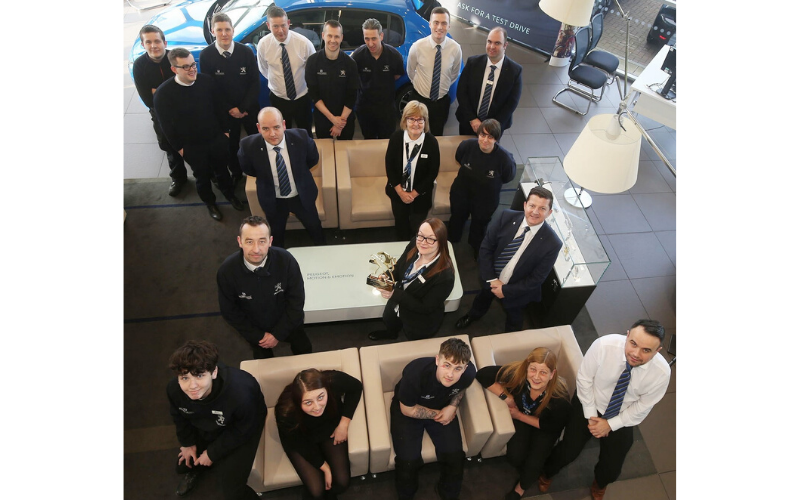 Macklin Motors Peugeot Paisley has been awarded a prestigious Guild of Gold Lion award.
Peugeot presents its Guild of Gold Lion awards annually to retailers providing the very highest standards in sales, service and customer satisfaction and for being the best-performing outlets.
Of more than 250 retailers in the UK, the Guild of Gold Lion award is only presented to the top 25 that meet a number of stringent criteria focusing on aspects such as customer satisfaction, service levels and business performance.
To achieve the award the Macklin Motors Peugeot Paisley team demonstrated performance to a consistently high standard delivered great customer service and a consistent reputation for delivering quality within the community it serves.
Alex Sharp, general manager at Macklin Motors Peugeot Paisley, said: "This is a fantastic achievement for everyone at the dealership. It is a testament to the hard work of the team and demonstrates that we are constantly delivering the very highest level of customer service and satisfaction. Well done everyone!"
During the Coronavirus situation, the service department is open for key workers and vehicles critical to the national effort.
Macklin Motors Key Worker Hotline – 0330 178 1821