Mazda MX-30 Receives Five Star Safety Rating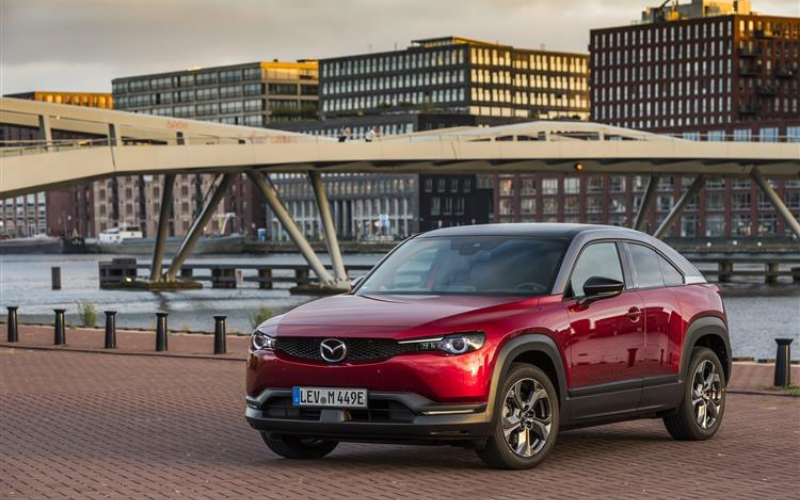 The new Mazda MX-30 has received top marks in the latest Euro NCAP Safety tests.
The Euro NCAP safety test features rigorous assessments to determine how well vehicles perform in certain crash scenarios (frontal, rear and side tests) regarding the safety of the passengers. Areas of the vehicle that are assessed include Adult Occupant Protection, Child Occupant Protection, Vulnerable Road User Protection and Safety Assist features.
The overall scores for each area for the MX-30 were:
Adult Occupant Protection: 91%
Child Occupant Protection: 87%
Vulnerable Road Users: 68%
Safety Assist: 73%
Let's review these scores in more depth.
The Mazda MX-30 scored an impressive 91% in the Adult Occupant Protection test - the highest mark awarded to any vehicle in the 2020 Euro NCAP tests. It performed well in protecting adult passengers in all crash scenarios, with the head restraints also showing good protection against whiplash injuries occurring for the front passengers if the vehicle was to be involved in a rear-end collision.
Protection for all critical body parts of the child dummies was good/adequate in all crash scenarios, and the MX-30 was awarded 87% for this section.
Concerning Vulnerable Road Users, the MX-30 scored 68% and was praised for having a well-designed bonnet and bumper, which provided good protection on nearly every test in which a pedestrian was hit.
Finally, the Mazda MX-30 scored 73% on the Safety Assist test, with the Autonomous Braking System praised for avoiding potential crashes in most cases. Other safety features tested included the Lane Keep Assist, Driver Attention Alert and the seatbelt reminder function, all of which performed well.
Watch the Euro NCAP test:
If you're looking for a great deal on a new Mazda MX-30 or want to book in for a test drive, head over to our website and enquire today to start your journey.