Mazda MX-5 Crowned Best Sports Car for Value at What Car? 2021 Awards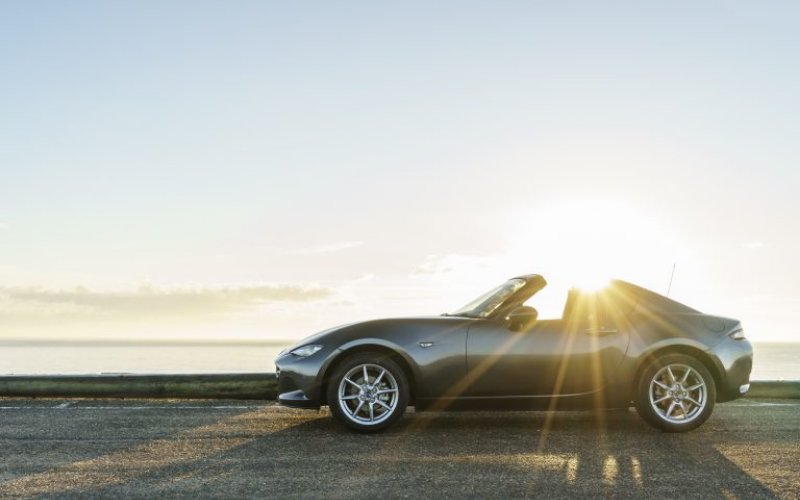 Mazda's speedy roadster has driven to the top spot at the 2021 What Car? Awards.
The MX-5 was named the Best Sports Car for Value by judges, who praised the convertible for its impressive entry-level point engine options and excellent affordability.
What Car? Editor, Steve Huntingford, said: "Some ideas don't stand the test of time, but others seem to stay relevant no matter how drastically the world around them changes, with the Mazda MX-5 most definitely in the latter camp. It's a sports car that makes you feel intrinsically involved in the process of driving and yet no rival is anywhere near as affordable."
With a starting price of £24,050, the Mazda MX-5 is available in 4 trim levels, with a great range of powerful engine options. The latest MX-5 model is also jam-packed with innovative technology including wireless Apple CarPlay, and higher trim levels now feature a Light Stone Leather interior for added luxury style.
Commenting on Mazda MX-5's success, Jeremy Thomson, Managing Director Mazda UK, said: "What a fantastic result for the Mazda MX-5 to continue its unbroken streak of winning awards from What Car? The MX-5 is a sports car that has resonated with enthusiastic British drivers ever since its debut and remains true to the original principle of being an affordable, lightweight and above all fun-to-drive roadster."
If you're interested in the Mazda MX-5, contact your local Mazda dealership today or enquire online. We stock a superb selection of new and used MX-5 models to suit a range of lifestyles and budgets.