Mazda Unveils MX-5 Icon at Goodwood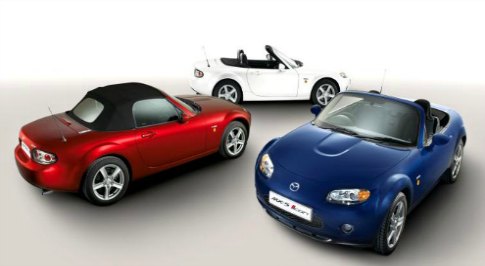 The Mazda MX-5 Icon was unveiled at the Goodwood Festival of Speed last week, marking the worldwide debut of the special edition model.
The Icon will be produced in a limited volume of only 600, and was showcased at the festival alongside the similarly limited MX-5 Sport Recaro. The new vehicle is the third MX-5 to carry the icon name, and the most exclusive so far.
The MX-5 Icon shares similar features to the MX-5 SE-L Nav, but gains additional parking sensors, leather seats, and rain sensing wipers, alongside bespoke design cues including spoilers, front skirting, and gunmetal alloys. The Icon comes with the same 121bhp 1.5 litre Skyactiv engine as the Mx-5, and is cable of hitting 0-62mph in 8.3 seconds.
Regarding the release, Managing director of Mazda Motors UK Jeremy Thompson said; "The UK has played a huge part in the MX-5 success story, and the Icon follows a long tradition of special-edition MX-5s that allow customers to have a stand-out vehicle which is truly affordable".