Mazda6 upgrade delivers 'stylish, functional upgrade'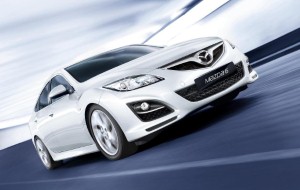 The latest upgrades to the Mazda6 Tourer and Saloon ranges are set to hit UK roads by early 2015. So what can the 28 new models offer consumers?

The main answer is a greater range of features included as standard across the range, and more variables that drivers can customise to get the car they want. All the cars come with a new information display and central console design, along with improved suspension and sound insulation. The new vehicles will be priced between £19,795 to £28,795.

The range has five grades, each of which can be purchased with a choice of nine diesel and five petrol engines for the Saloons, and nine diesel and three petrol engines for the Tourer.

Despite tweaks in design, the Mazda6's sleek lines remain largely the same, with a choice of eight colours. This includes the new Sonic Silver metallic.

There are plenty of exciting extras, such as Mazda's first electric handbrake, which is included in SE and SE-L grade models. The Safety Pack option, which is available with the top-of-the-range Sport-Nav grade, includes innovative new features. These include head-up display and automatically adjusting LED headlights, contributing to a safer and more seamless driving experience.