Mitsubishi L200 Named Pick-up Of The Year At Scottish Car Awards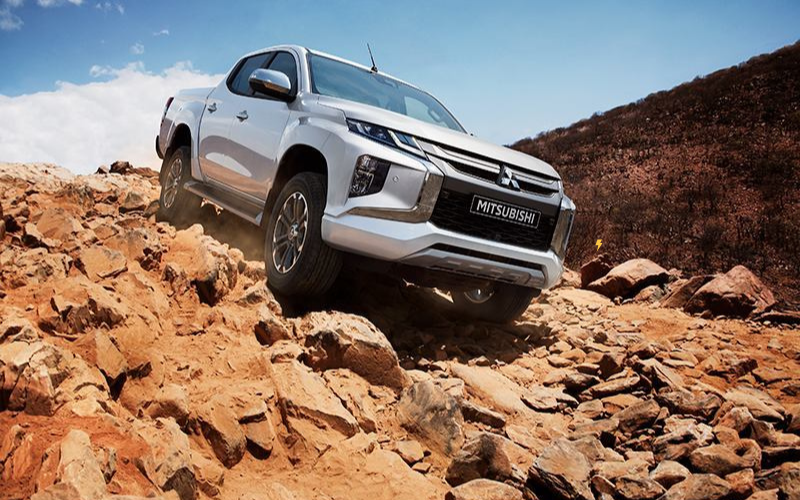 At the 2019 Scottish Car of the Year Awards, the Mitsubishi L200 Series 6 was named 'Pick-up of the Year'!
The prestigious award ceremony is held every year and is organised by the Association of Scottish Motoring Writers. With 16 categories, the Scottish Car of the Year Awards celebrates vehicles across an array of classes, with only the very best being acknowledged on the winners' list.
Steve Graham, Sales Area Manager, Mitsubishi Motors in the UK commented: "The new Mitsubishi L200 Series 6 is the most advanced pick-up ever produced by Mitsubishi Motors and has been engineered to balance an SUV-like driving experience and specification with the traditional pick-up attributes you have come to expect from Mitsubishi Motors."
The new Mitsubishi L200 Series 6 has been improved, with the aim being to make it the most capable pick-up ever created - and it has definitely proven this. From top-of-the-range safety features to increased practicality, versatility and comfort, the L200 Series 6 gives drivers everything they want. The brand has truly produced a first-class driving experience, without compromising on comfort or running costs – it's a win, win situation!
With its tough exterior and sturdiness, the L200 Series 6 is a pick-up drivers can depend on. It can carry up to 6,155kg of weight, which includes cabin cargo and passengers, and has the ability to tackle all terrains with ease due to the 4WD and Hill Descent Control features. What we're trying to say is that the Mitsubishi L200 Series 6 is an all-rounder, and it's no surprise it has been named 'Pick Up of the Year.' Reliable, practical and versatile, it ticks all the boxes to make it a fantastic vehicle.
Managing Director at UK Mitsubishi Motors, Rob Lindley, added: "Winning Pick-up of the Year at the Scottish Car of the Year awards is a tremendous accolade for the recently launched Mitsubishi L200 Series 6, recognising that the new L200 Series 6 has not only improved on the previous generation, it is once again setting the standard for the competition."