Mitsubishi L200 Crowned Best Pick-Up for Value at the 2021 What Car? Awards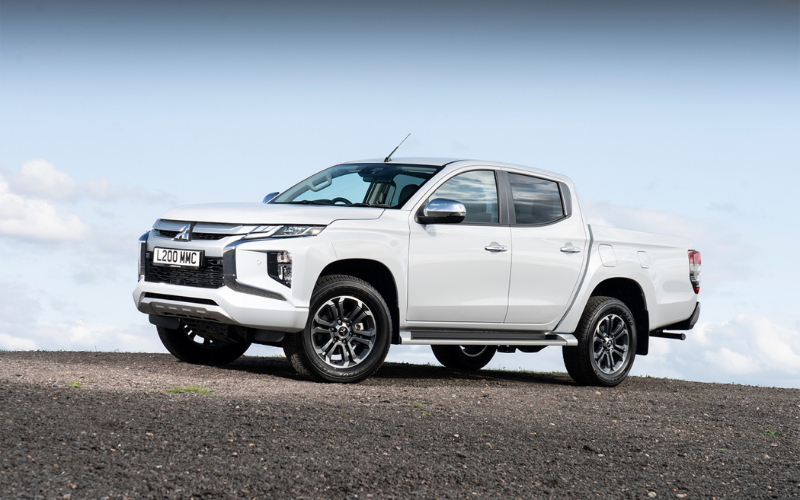 Mitsubishi's latest L200 model – the 4Life Double Cab – has been named Best Pick-up for Value at the 2021 What Car? Awards.
This is yet another accolade to add to the L200's ever-growing list, which includes the award for the Pick-Up Truck of the Year at the 2020 Scottish Car of the Year Awards.
A spokesperson from What Car? Magazine said: "Few vehicles have become as synonymous with their category as the Mitsubishi L200, and it's easy to see why. It's brilliantly utilitarian, very well equipped and comes with an efficient 2.3-litre diesel engine. Yet it's also one of the most affordable pick-ups around."
Priced from £22,945, the Mitsubishi L200 offers customers great value for money and includes state-of-the-art technology to improve the overall driving experience. From cruise control and air conditioning to Easy Select 4WD and seven airbags, the L200 ticks all the boxes for being a superb pick-up truck.
Along with the L200's success at the What Car? Awards 2021, Mitsubishi also took third place in the award's Reliability Survey, with an average reliability score of 94.55%.
According to What Car? judges: "In their first five years, Mitsubishi models perform almost faultlessly, giving the brand an overall score of 97.9% and second place in this age group. The plug-in hybrid Outlander PHEV SUV is its strongest scorer, with 97.8%."
David Rodriguez, Sales & Marketing Director at Mitsubishi Motors in the UK, commented, "We greatly appreciate What Car?'s recognition of the outstanding value the L200 offers customers and we know how important it is for many businesses to save money where they can in these difficult times. Combine its affordability with low real-world running costs and its legendary reliability, as borne out by the brand's strong placement in the 2020 What Car? Reliability Survey, and it is easy to understand why the Mitsubishi L200 has been the go-to workhorse for so many farmers and businesses, small and large, all across the UK."
If you're interested in a Mitsubishi L200, contact your local Macklin Motors Mitsubishi dealership today or enquire online.