Nissan Announces 17,000 Mile Pole to Pole Expedition in the All-Electric ARIYA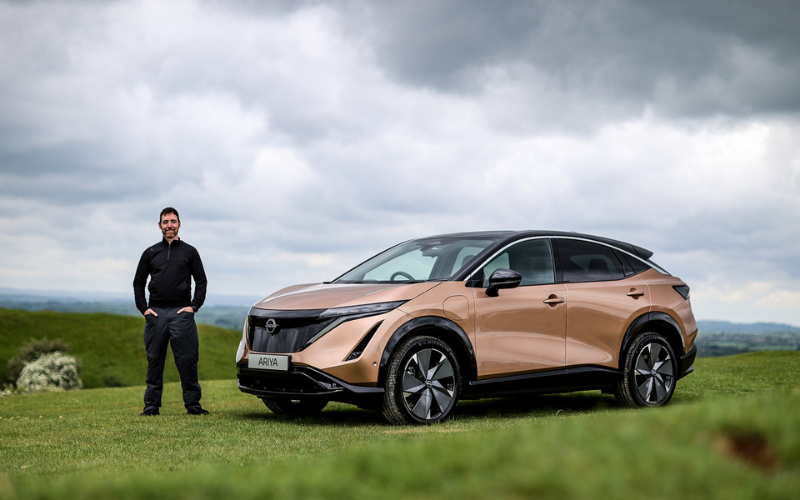 Nissan has announced a partnership with Scottish adventurer, Chris Ramsey to take on the world's first all-electric driving quest from the magnetic North Pole to the South Pole.
The custom-built Nissan ARIYA e-4ORCE will depart in March 2023, with Ramsey and a team of adventurer pros tackling the near 17,000-mile trip in extreme conditions.
The ARIYA will travel through several regions and continents with temperatures expected to range from -30 degrees to +30 degrees during the expedition.
The route, planned through the Arctic, North America, Central America, South America and Antarctica will require navigating some extremely challenging conditions, such as glacial landscapes, mountainous climbs and vast desert dunes – however, it's expected to include some breathtaking scenery along the way.
The all-new, all-electric Nissan ARIYA is primed for its quest. It has been designed to enable drivers to go further using electric power, in optimal comfort. The intelligent e-4ORCE technology provides enhanced stability and traction on a range of terrains – making it the perfect vehicle for such a journey.
The expedition model will feature a number of modifications, including a rugged exterior fit and upgraded tyres and suspension. A second unmodified model will support the main vehicle throughout the American leg of passage.
Chris Ramsey is no stranger to the world of EV adventuring, having driven electric vehicles in various challenges for over a decade. In 2017 he and his wife, Julie, travelled over 9,000 miles in the Mongol Rally in a Nissan LEAF. They were the first team to complete the event in an all-electric vehicle.
In 2015, Ramsey travelled from John O'Groats to Land's End in a Nissan LEAF, completing the 1,625-mile trip in just two days using only public and free charging points.
Speaking about the upcoming ARIYA challenge, Ramsey commented: "Our mission is to show that electric vehicles can tackle the harshest of environments – from the bitter cold of the poles to the hot and humid jungles of South America, and illustrate that they are exhilarating to drive whilst meeting the daily demands of drivers around the world. It's fantastic to see such an important and innovative global brand partner with our expedition."
Keep an eye on our Newsroom for more updates on the quest. In the meantime, follow the links below for more information.
Visit Your Local Nissan Dealer