Nissan Leaf Named 2021 Used Electric Car of the Year in What Car? Awards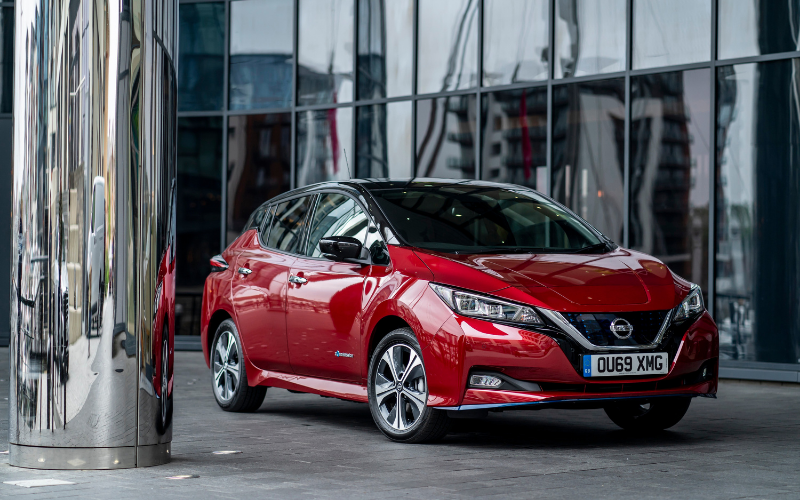 Both generations of Nissan's popular electric vehicle have been celebrated at the 2021 What Car? Used Car Awards.
The first-generation model won its price point category (up to £13,000) and the second-generation Leaf was named 2021 Used Electric Car of the Year.
Mark Pearson, Used Car Editor, What Car? said: "We're delighted to give the Nissan LEAF our Used Electric Car of the Year Award this year. This second-generation model is a truly affordable EV that's always impressed us for its practicality and ease of use, and with its impressive real-world range it's also a great everyday proposition."
Launched in 2018, the second-generation Nissan Leaf features a 40kWh battery and What Car? judges praised the model for its great practicality features, spacious boot and impressive driving range. Delivering up to 168 miles on a single charge, the Nissan Leaf is suitable for a range of lifestyles and provides great technology and safety features to enhance performance and drivability.
Andrew Humberstone, managing director, Nissan Motor (GB) Ltd., said: "We're delighted to see both generations of Nissan LEAF continuing to receive official praise in the growing used EV market. The LEAF is the entry point to EV driving for thousands of motorists, whether that's in the latest generation LEAF e+ or used examples which now date back to 2011 and represent a very accessible route to EV ownership."
As consumer demand increases and EVs become more popular, brands like Nissan are making it easier for drivers to make the switch.
Mark Pearson concludes: "With plenty of used examples around now starting from some pleasingly low prices, it really does bring zero-emissions motoring within the reach of a large number of buyers."
For more information about electric vehicles, visit our hub page to learn everything you need to about making the switch.
Shop Our Used Nissan Leaf Range