Nissan Leaf Wins 'Used Electric Car of the Year' Title at DrivingElectric Awards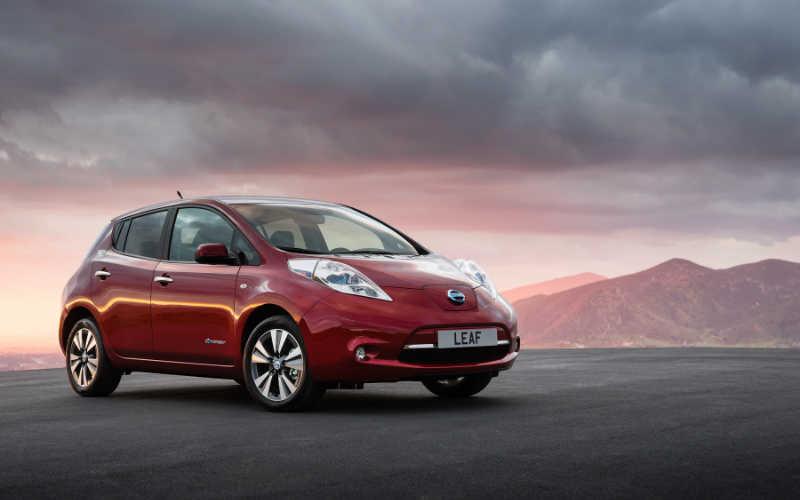 The Nissan Leaf has been named 'Used Electric Car of the Year' at the 2021 DrivingElectric Awards.
The Leaf joined the EV market ten years ago and has since been a popular model for drivers who are looking to make the switch.
There is now a vast range of used Leaf models on sale, which gives drivers the opportunity to switch to zero-emission driving at an affordable price. It was recognised by DrivingElectric readers for its affordable price point and for providing great value for money.
Richard Ingram, Editor of Driving Electric, said: "The original Nissan LEAF was one of the first truly mainstream electric cars when it went on sale almost a decade ago. Fast forward to 2020 and there's now a healthy supply of second-hand models on the market. If you're looking for an affordable route into pure-electric car ownership, you'll struggle to do better than a LEAF. Spacious, cheap to run and fantastic value for money, the Nissan LEAF is a worthy winner of DrivingElectric's 2021 Used Electric Car of the Year."
The current Nissan Leaf features two battery sizes. The 40-kWh battery delivers a range of up to 268 miles while the 62-kWh battery offers approximately 239 miles, giving drivers ample range to carry out everyday journeys with ease.
Commenting on the success of the Leaf, Andrew Humberstone, Managing Director, Nissan Motor (GB) Ltd. said: "We're absolutely delighted the Nissan LEAF has been recognised yet again as the most accessible and reliable route to EV ownership for used car buyers. 2020 has been a year of enormous challenges and seismic disruption to both society and the automotive industry. Yet out of this has come a greater awareness and keen interest in the benefits of zero-emission driving. We're seeing unprecedented demand for both new and used LEAF models, as more consumers realise EV ownership is entirely suited to their lifestyles."
If you're looking for a great deal on a used Nissan Leaf, visit us online, give us a call, or pop down to your local dealership to check out our superb range of used cars.
Shop Our Used Nissan Leaf Range Here