Nissan Note gains luxurious new look with Black Edition trim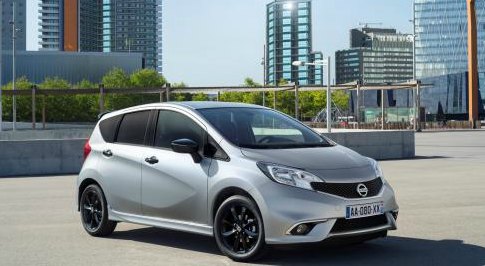 Nissan has given a makeover to their compact hatchback, the Note, with a special new 'Black Edition'.
The Note Black has been revamped both inside and out, and comes with a wealth of features as standard. These features include Bluetooth and a multi-function steering wheel. Further customisation is available in the form of rain sensing wipers and automatic climate control. Additionally, despite the name, the trim will be available in range of colours. The extra stylings and the wide range of new gadgetry have been developed with the aim of lending the mini MPV an air of luxury.
Included in the Black Edition is the 'Dynamic Styling Pack', which includes the sporty front and rear bumpers, and black bezel headlights, which combine to give the more sophisticated feel of the new trim. The Black Edition's starting price is set at £14,415, available with one of four powertrain options. These four options are a 1.2 litre, 89bhp diesel, a 1.2 litre 79bhp manual, and a 97bhp, 1.2 litre supercharged in either manual or automatic.