Nissan Reaches Electrifying Milestone of 250,000 European EV Sales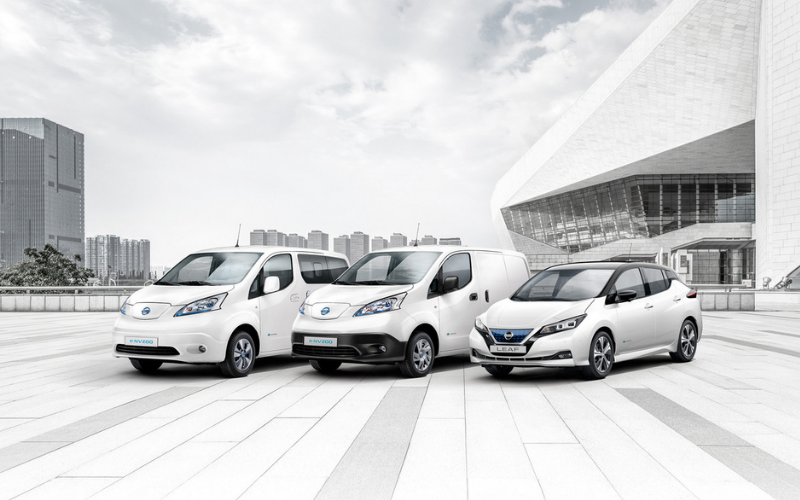 Nissan has achieved an incredible 250,000 electric vehicle sales across Europe - a true testament to the manufacturer's electric mobility legacy.
The LEAF, an iconic model which has become almost synonymous with the term 'EV' over the last decade, has achieved 208,000 sales, whilst the versatile e-NV200 van has secured 42,000 European sales since its introduction in 2014.
These two models have achieved success due to their ability to resonate perfectly with their individual target audiences.
Since their introduction, each model has led the way for electric mobility in their respective fields. The Nissan LEAF was the first mass-market EV and the e-NV200 was able to quickly establish itself as a forerunner of electric mass-market vans.
Nissan LEAF: The Pioneering Electric Passenger Car
Innovation has always been at the heart of the Nissan LEAF, ever since the first model arrived in 2010, and technology and range have continued to evolve over time. Features such as ProPILOT advanced driving assistance and a unique e-Pedal in new trims help to enhance the thrill of electric driving for consumers.
Nissan e-NV200: The European Business EV of Choice
The e-NV200 has led a similar path to the LEAF within the electric van market, bringing zero-emissions mobility to the segment.
It has an efficient 40kWh powertrain, up to 4.2m3 of cargo space and low everyday operating costs, which make it incredibly appealing to businesses and private customers alike.
Nissan's EV Commitment
Nissan is keen to build on this success further and has an ongoing commitment to providing sustainable electric mobility solutions. As part of this dedication, Nissan has announced a £1b EV Hub investment, EV36Zero. This is a project which combines EVs, renewable energy and battery production centred at the Nissan manufacturing plant in Sunderland.
Nissan has also announced a new all-electric crossover model which will be built in Sunderland over the next few years.
Want to learn more about electric and hybrid driving? Check out our dedicated EV Hub.
Alternatively, follow the links below:
Browse Nissan Electric Vehicles