Peugeot Celebrates 210th Anniversary with A Bespoke Logo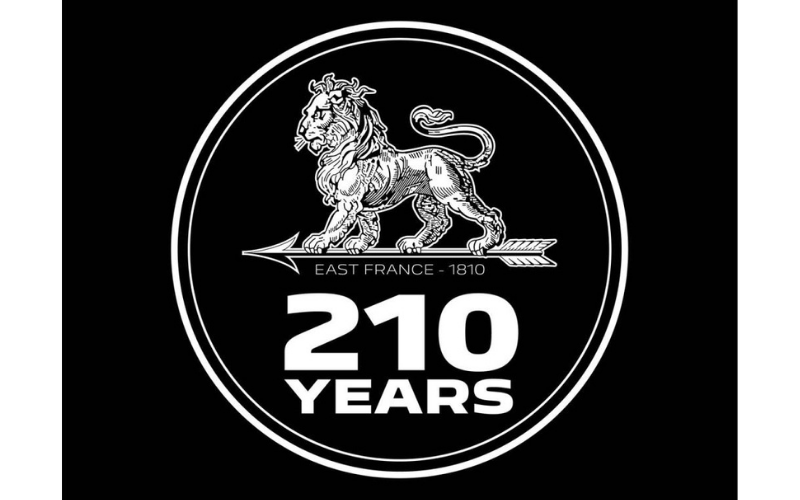 Saturday 26th September 2020 marks 210 years of Peugeot and, to commemorate this, the brand has designed a special logo.
The Peugeot Freres Aines company was founded on 26th September 1810, and since then, it has grown to become one of the world's leading manufacturers within the automotive industry.
Over the years, Peugeot has been involved in an array of industries, including fashion and bicycles, but it will forever be remembered for its production of some of the most popular cars to ever drive onto our roads.
From the classic and iconic models like the 504 and 205, to the modern and advanced vehicles, including the e-208 and 5008, Peugeot has delivered some of the most impressive vehicles to date, showcasing the brand's ability to produce cars that are designed for everyday living.
So, to celebrate this milestone, Peugeot has designed a special edition logo, which will feature on all marketing materials from the 26th September.
The new logo encompasses the rich history of the company, with the '210 years' caption highlighting the achievement, as well as indicating to the next 210 years of the brand. The arrow signifies the notion of speed and the position of the lion on top of the arrow refers to the 1858 logo, which denotes the three qualities Peugeot saw blades produced: flexibility, strength and cutting speed.
Peugeot's mantra of frugality and temperance is reflected through the black and white colour palette, whilst the strong, circular surrounding emphasises the logo as an emblem to give it a solid finish.
But it's not just this new logo that will mark Peugeot's 210th birthday. The brand will be sharing a special film on the company's history, as well as putting two collections of lifestyle products dedicated to the celebration of the 210th anniversary on sale at the end of September, so make sure to keep a look out for them!
To learn more about the incredible work of Peugeot, visit our newsroom to read all the latest news and model releases from the brand.