Peugeot's next generation to get new electric tech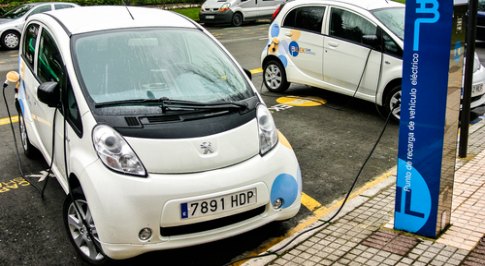 Peugeot's next generation of electric vehicles will come with new lithium ion batteries and chargers, the manufacturer has said. The next-gen electric technology will offer faster charging times, which Peugeot says will reduce range anxiety for electric vehicle owners, and provide cleaner energy generation.
The planned plug in vehicles and hybrids will be fitted with 12kWh batteries 12 times the capacity of Peugeot's current offerings, which the company states could be up to 30% more powerful than those offered by its competitors.
The as yet to be revealed new vehicles will come with on-board chargers that in 90 minutes can deliver enough charge to drive 62 miles, with a full charge taking around 8 hours. The new wall mounted chargers will be able to deliver an 80% charge in just 30 minutes.
Speaking about the plans, PSA Group chairman Carlos Tavares said that "clean powertrain technologies and zero-emissions mobility devices [are] not enough. If the energy generation process is not clean then it is not going to deliver an appropriate result."