Some Things You May Not Have Known About Motability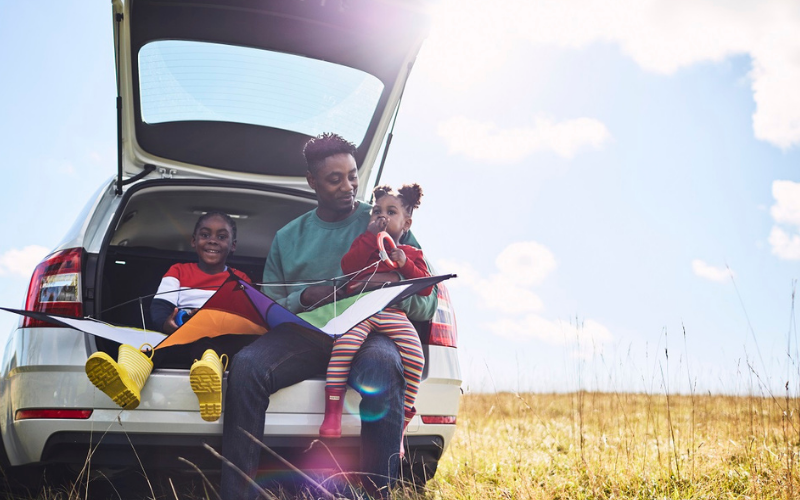 The Motability Scheme is a great way for people with a disability to get mobile. Through the Scheme, individuals who receive a qualifying mobility allowance are able to exchange this for a for a brand-new vehicle, every three years.
At Macklin Motors, we're on hand to help you find your perfect car and discover everyday freedom. We've compiled some interesting facts about Motability, which you may not have been aware of – so read on to see if the Scheme could benefit you, or someone you care for.
Hybrid and Electric Vehicles are Available Through Motability
Both hybrid and fully electric vehicles are available to lease through the Motability Scheme, and at Macklin Motors we have a wide range of models for you to choose from. If you do decide to go down the hybrid or electric route, you'll benefit from reduced everyday vehicle running costs, however it is worth considering range and charging infrastructure before you make the leap.
If you would require a charge point to be fitted at your home (and it would be your first), installation costs will be covered through a government grant and funding from Motability. Alternatively, if it isn't possible to fit a charge point at your home, there are a number of public charging facilities which you can access. Find out more about charging points for Motability customers.
Many Motability Adaptations Come at No Extra Cost
Your Motability vehicle can be adapted in many ways to help make driving or travelling easier. There are around 500 modifications which can be fitted to a car, and they generally fall into one of three categories: they help you drive, help you stow your wheelchair or scooter, or help you get into and out of the vehicle.
A huge number of these adaptations come at no extra cost and are easily fitted at the beginning of the lease. View a list of all Motability adaptations or alternatively chat to one of our experts at your local dealership, who will be able to assist with this.
If you don't require any adaptations, that's no problem at all! In fact, over 90% of Motability Scheme cars don't have an adaption fitted at delivery.
Your Motability Vehicle Can Be Taken Abroad
Motability customers are covered to take their vehicle abroad for up to 90 days in any 12-month period. Travel is permitted within the European Union and to Iceland, Norway, Switzerland and Liechtenstein.
If you are planning a trip to one of these countries, you need to obtain a Vehicle on Hire certificate (VE103), at least three weeks before you plan to travel. This document confirms you have permission to take the car abroad. You can request this by calling RAC Motability Assist on 0800 731 3310.
There are No Unexpected Costs
Comprehensive car insurance, annual servicing and maintenance, full breakdown assistance and a generous 20,000 a year mileage allowance is all included in the price of your Motability agreement, so you won't be greeted with any unexpected costs during your lease. This all-inclusive approach means you won't have to worry about some of the costs which are often associated with owning and maintaining a new car.
If You Don't Drive, You Can Still Lease a Vehicle
If you are eligible for the Motability Scheme, but don't drive, you are still able to get a Motability car with insurance for up to three named drivers. This means your car can be driven by someone who cares for you. Whilst the disabled person doesn't always need to be in the vehicle when it's being driven, the car must always be used for their benefit – for example shopping, collecting prescriptions etc.
The Motability Scheme has no Upper Age Limit
As long as you receive one of the qualifying allowances and have a minimum of 12 months of benefits remaining, you are eligible to lease a Motability vehicle. Therefore, there is no upper age limit. Additionally, you are able to lease a car through the Scheme if you have a child who is over the age of three and in receipt of the higher rate of the mobility component of Disability Living Allowance or the enhanced mobility component of Personal Independence Payment.
You can Trade Your Existing Car in, if You're New to the Motability Scheme
If you're a new Motability customer and are about to start your first lease, you can part exchange your current vehicle with us. If you're interested in doing so, simply mention this to a member of our team when you visit, and we can arrange this for you.
If You Look After Your Motability Car You Could Receive a Bonus
When you hand your Motability vehicle back at the end of your lease, Motability will conduct some checks, and if you have taken good care of your vehicle, you could be eligible for a Good Condition Bonus. This is a way of saying thank you for looking after your car. The amount you can receive is dependent on factors such as lease length, find out more about the Good Condition Bonus.
Disabled Individuals can Learn to Drive at 16
If you receive a higher rate mobility allowance, you will be able to start learning to drive from the age of 16, and you can do so in your Motability vehicle. You just need your provisional licence and to be listed as a permitted driver on the Certificate of Motor Insurance. Also, you needn't worry about additional insurance costs, as this will be covered in your existing Motability policy.
Additionally, Motability customers may be able to access up to 40 hours of driving tuition, through a charitable scheme. Find out more about learning to drive with Motability.
We hope this guide has helped outline some of the great benefits of the Motability Scheme, and how it helps disabled individuals to find freedom every single day.
If you have any questions about Motability, you can enquire online, contact your local dealer or call us on 0330 042 2617 and a member of our friendly team will gladly assist.