Sporty new Nissan Juke arrives in UK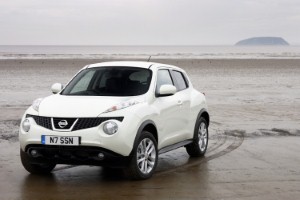 The eighth new Nissan of 2014 has gone on sale in the UK. The Nissan Juke NISMO RS has a sportier aesthetic than its predecessor, with a range of new high-performance features.

The engine boasts 218 horsepower and is enhanced by an improved chassis design and sturdy body, offering excellent driveability in the compact crossover class. There are also powerful brakes, in case all the speed goes to your head. The RS has a 1.6-litre DIG-T engine that provides torque of 280 Nm.

True to the compact crossover name, the NISMO RS combines five-door structure with a hatchback to get the best of both worlds. There are two and four-wheel drive versions available. The two-wheel has been given 40 per cent extra carrying capacity by reshaping the luggage area, which helps to make it a more practical option.

Styling has also been carefully considered. The RS grade comes in classic black, silver and white, with plenty of options for customisable accents.

On the road prices start at £21,995.