The Name of Hyundai's New SUV Has Been Revealed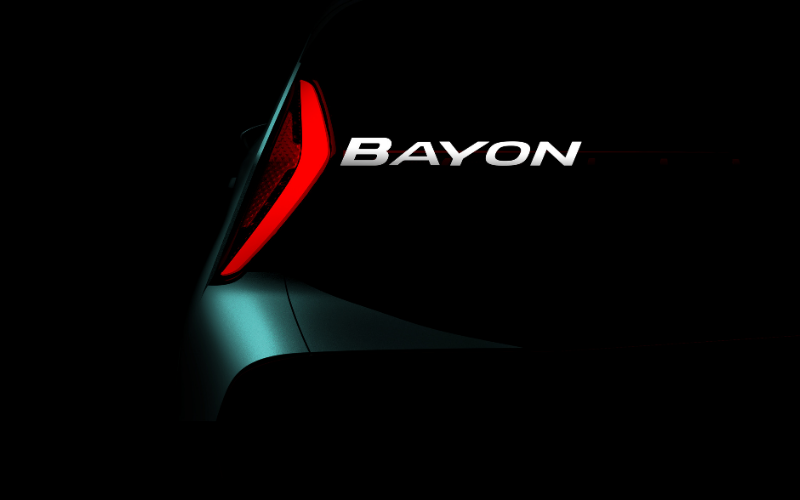 Hyundai has announced the name of the new model that will be joining its popular SUV line-up.
The Bayon will be the latest crossover SUV to be added to the brand's current range, giving customers a greater choice of SUV models to choose from.
Andreas-Christoph Hofmann, Vice President of Marketing and Product, commented: "Hyundai is strongly established in the European SUV market already, in terms of our model range as well as our sales success. By launching a new, additional B-segment model as the entry point into our SUV line-up, we see a great opportunity to cover European customers' demand even better and to increase our offering in a highly popular segment."
Hyundai is renowned for taking inspiration from around the world when it comes to naming its models. The Tucson, Kona, Nexo and Santa Fe are all named after cities, towns and districts from across the globe, and the Bayon is the newest model to be inspired by a geographical location.
Bayonne is a European city in the southwest of France, located between the Atlantic coast and the Pyrenees mountains.
The new Bayon not only signifies this French city by name, but it also represents the lifestyle activities that are enjoyed there, including sailing and hiking, through its robust design, practicality features and performance capabilities, making it a great SUV for families and adventurers alike.
Set to hit the European market early next year, we will keep you up to date on all the latest news regarding the new Hyundai Bayon, so make sure to keep your eyes peeled on our social media pages and newsroom for further updates.