The Outlander PHEV Wins The 2020 Family Green Car Of The Year Award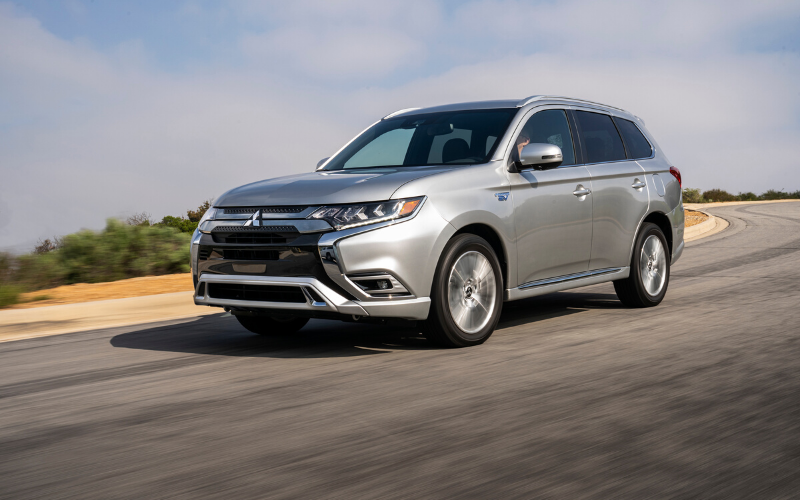 Mitsubishi's Outlander PHEV has been named the first-ever Family Green Car of the Year at the Green Car Journal Awards.
It's the first time this category has appeared in the awards, and the Outlander PHEV is the first to scoop up the honour, highlighting the importance of environmental performance in the family car market.
The plug-in hybrid model was recognised for its practicality and adaptability, but what made it stand out most of all was how it also combined an eco-friendlier way for families to drive.
Ron Cogan, editor and publisher of Green Car Journal said: "The Mitsubishi Outlander PHEV offers family-friendly functionality, satisfying ride and handling, and welcome plug-in hybrid operation that enhances environmental performance. It's an exceptional crossover offering the technology, driver assist systems, and capabilities so desired by families today, at a reasonable cost."
Offering a 22-mile, all-electric range, families can experience the best of both worlds, releasing zero emissions on the school run, but also have the power and ability to go the distance by combining the electric motor and fuel engine for longer journeys.
It's not the first time Green Car Journal has recognised the Outlander PHEV at its awards, with the SUV driving away last year with the 2019 Green Car SUV of the Year award.
Jim Sweeting, Sales Manager at Mitsubishi Motors North America, said: "The Outlander PHEV remains the efficient family vehicle to beat, and it continues to underscore Mitsubishi's longstanding commitment to electrified mobility. Winning Green Car Journal's first-ever Green Family Car of the Year award is a great honour and recognition of Outlander PHEV's potent combination of reliability, efficiency and value."
Learn more about why the Outlander is a great family car here.