The Story Of The Mitsubishi Eclipse Cross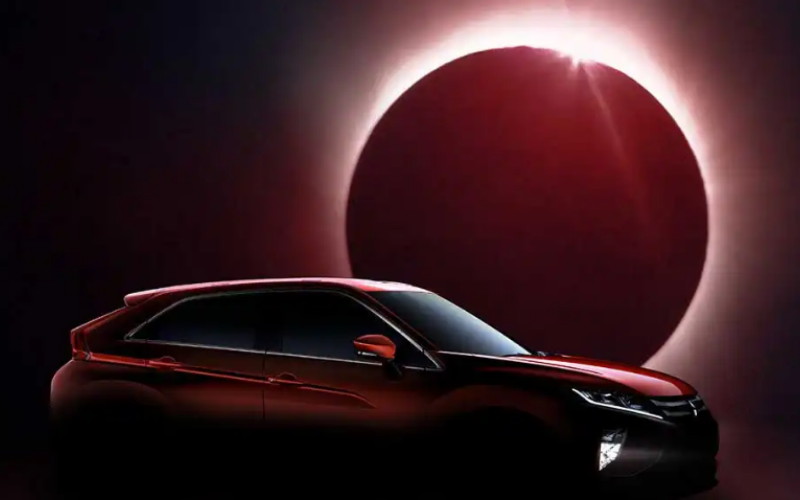 Intelligent, defiant and powerful, the Mitsubishi Eclipse Cross is a compact crossover that represents the new breed of SUV, and the story behind it is pretty remarkable.
Born from the brand's philosophy of "honesty, robustness and Japanese craftmanship," the Mitsubishi Eclipse Cross brings the balance of sport and style to life. The Eclipse first shone on our world back in 2017, at the 87th Geneva Motor Show, and we've been mesmerised by it ever since.
The name derives from the astronomical phenomena, representing how unique the Eclipse Cross is, establishing a wonderment which people are drawn into.
Mitsubishi enhanced the unique design of the Eclipse Cross by creating a personalised colour for the model, known as Red Diamond. Signifying the colours illuminated by an eclipse, the red colouring, renowned with the Eclipse Cross, further encompasses the excellence of Japanese craftsmanship.
Although the Eclipse Cross has a deep, rich history behind it, Mitsubishi has ingeniously created an SUV that is designed solely for the modern world. From powerful driving dynamics to the carefully sculpted exterior, it is clear that the Japanese brand understands the importance of attention to detail, and that's why the Eclipse Cross reflects the style and drive of the modern world so well.
The LED headlights brighten the way, whilst the design of the front emits a powerful stance, protecting both the car and passengers on all journeys. Everything that the brand has incorporated into its model is an important function that enhances the overall driving experience for everyone. From Super All-Wheel Control to the improved connectivity, the Mitsubishi Eclipse Cross is light years ahead.
Mitsubishi have truly reinvented the SUV, giving drivers a high-performance crossover combined with the off-road capability to really defy the ordinary.