The Suzuki Ignis Has Been Given New Styling And Powertrain Option For 2020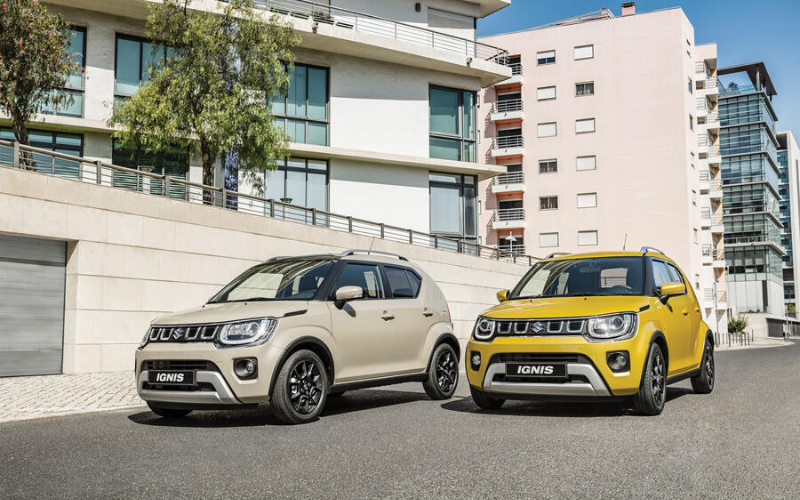 Suzuki's quirky city car, the Ignis, has undergone a mid-life facelift, gaining subtle design tweaks and a new self-charging hybrid powertrain option.
The Suzuki Ignis, first launched in 2016, still has its bold and strong overall silhouette, flared wheel arches and compact footprint, but it has gained a new five-spoke front grille that brings it into line with the newest Suzuki Jimny SUV.
In the latest model of the popular supermini, the Ignis sees more outstanding front and rear bumpers that come with silver-styled inserts too.
As always, the nippy dimensions to the Suzuki Ignis make it a perfect first car, or a great urban and suburban vehicle. It fits well in the tightest of spots and has no problem manoeuvring in tricky, condensed city streets.
Suzuki's 1.2-litre self-charging hybrid Dualjet four-cylinder engine, available with a CVT gearbox for the first time, now features an upgraded injection system, piston cooling jets and a variable displacement oil pump - this car jargon means the 2020 Ignis has improved acceleration and efficiency.
Additionally, the hybrid system's battery capacity has also been expanded from 3Ah to 10Ah, further enhancing fuel efficiency. This definitely means fewer trips to the petrol station!
The mechanical improvements mean the Ignis has only enhanced its economy figures. When in the 2-wheel drive model, equipped with a manual gearbox, the new Suzuki Ignis is capable of 65.6 mpg and emits just 98g/km. For environment conscious drivers, this bodes very well.
The Ignis' interior has been revamped; a redesigned instrument panel and new colour options differentiate the latest Ignis from the last model.
With improved technology, such as state-of-the art connectivity for your phone, the all-new Ignis will help you keep up with a day-to-day busy schedule, in comfort and in style.
Look out for when the all-new facelifted Suzuki Ignis becomes available at Macklin Motors.
In the meantime, take a look at the current offers available on the Suzuki Ignis: