Will Changing Disability Benefits Affect Motability Customers in Scotland?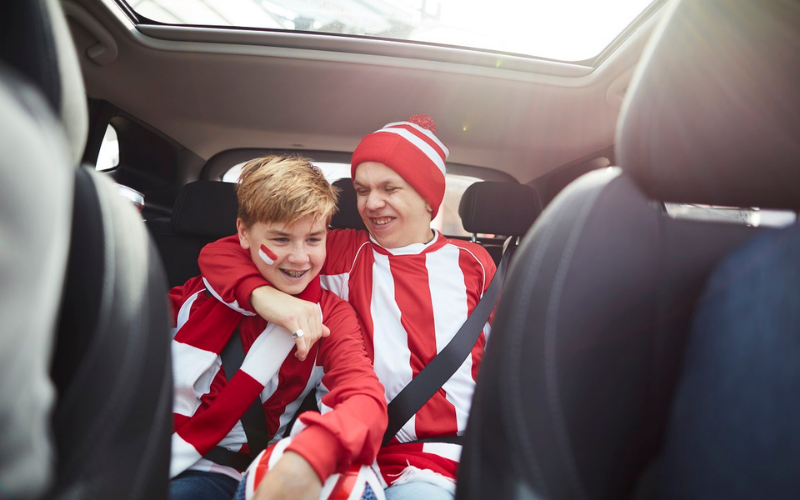 Over 650,000 people in the UK currently reap the benefits of the Motability Scheme; an initiative whereby disabled individuals are able to exchange a qualifying government mobility allowance to lease a brand-new vehicle every three years.
The Scottish Government has announced some changes to the way in which certain mobility allowances work, with the Disability Living Allowance (DLA) and Personal Independence Payment (PIP) being replaced by two new benefit payments. However, it's important to note that this shouldn't disrupt any current Motability lease agreements or affect new customers from joining the Scheme.
What's Changing?
Social Security Scotland is preparing to take over the provision of disability benefits from the Department for Work and Pensions (DWP). Once this happens, Disability Living Allowance (DLA) and Personal Independence Payment (PIP) will make way for two new payments: Child Disability Payment and Adult Disability Payment, respectively.
Child Disability Payment
Child Disability Payment will be available for children aged from 3 months to 18 years old. Applications are currently active for families living in Perth and Kinross, Dundee City, and the Western Isles, with further applications opening for all other Scottish local authorities from 22nd November 2021.
As Social Security Scotland take over this process, there will be no requirement for individuals to re-apply or attend a face-to-face assessment to access this benefit.
One key change with this new payment structure is that eligible children in Scotland will remain entitled to this allowance until the age of 18. Whereas, in the rest of the UK, DLA payments stop once the claimant reaches the age of 16, and the individual is then invited to apply for PIP.
Scottish children will still have the option to apply for Adult Disability Payment at the age of 16 if they wish.
Adult Disability Payment
Adult Disability Payment will replace PIP and will be available to working-age disabled individuals in Scotland. New applications will open from spring 2022.
During the transition period from PIP to Adult Disability Payment, the Scottish government has confirmed there will be no changes to the amount paid, and no one will have to reapply or be reassessed.
Eligibility and Applications
New applications for the Child Disability and Adult Disability Payments will need to be made to Social Security Scotland, rather than DWP, once DLA and PIP cease.
There will be no face-to-face assessments for the Child Disability Payment, and for Adult Disability Payment, the number of face-to-face consultations and reviews will be significantly reduced.
Will this Affect Motability Customers?
If you're a Motability customer in Scotland, you will be able to continue to exchange your higher rate mobility allowance to lease a vehicle through the Scheme; this covers DLA and PIP for now and will cover Adult or Child Disability Payments in the future.
Plans are in place to ensure this transition is as smooth as possible and Motability customers should not encounter any disruption.
If you'd like more information on the Motability Scheme, simply contact your local dealership or give a member of our friendly team a call on 0330 042 2617.