70% Of PEUGEOT Models To Be Electric In 2021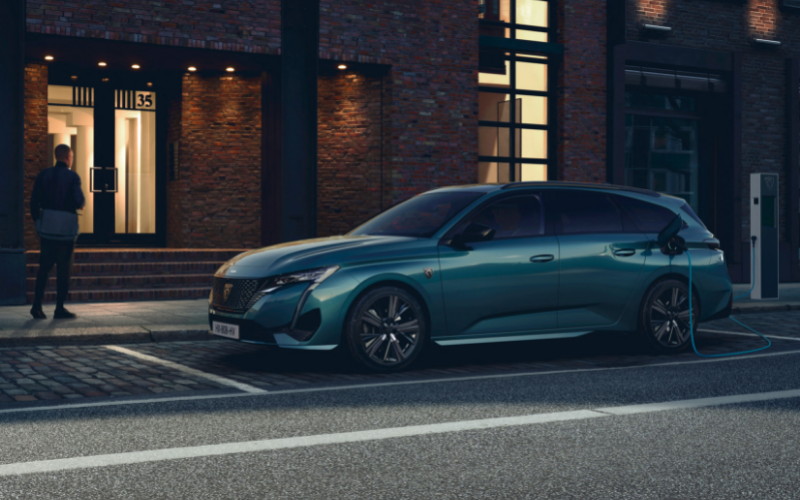 With the addition of the new PEUGEOT 308, which will offer two rechargeable hybrid engines on its saloon and SW estate versions, PEUGEOT's vehicle range will be 70% electric by the end of 2021.
Electrification is at the heart of PEUGEOT's strategy and by 2023, 85% of the brand's models will be electrified and 100% by 2025.
The launch of the new PEUGEOT 308, which will offer two plug-in hybrid engines, will add to the growing number of electrified vehicles available across the PEUGEOT range.
The new PEUGEOT 308 HYBRID 225 e-EAT8 will provide a fully electric range of up to 36 miles and the HYBRID 180 e-EAT8 version will be capable of 37 miles of pure electric range.
The electrification journey of PEUGEOT began three years ago with the PEUGEOT e-208.
PEUGEOT has since then launched a series of pure electric models, including the e-2008, e-Traveller and e-Expert, alongside new Plug-in Hybrid versions of the 3008 and 508.
PEUGEOT has become the second best-selling generalist automotive brand in Europe in the first five months of 2021, thanks to the success of its new electric and plug-in hybrid range.
Linda Jackson, CEO of PEUGEOT, commented: "Electrification is at the heart of our "Power of Choice" strategy, which gives our customers the option to choose the powertrain that suits their needs, whether conventional or electrified."
"The excellent sales results of our electrified models show that in Europe, this strategy is bearing fruit. Internationally, even in markets where electrification is emerging, we will use our portfolio of electrified models to stand out as an inventive, premium generalist brand. Wherever we are, we want to be real drivers of progress."
PEUGEOT's aim is to offer a 100% electric version of each of the models in its commercial vehicle range by the end of 2021, and electrified variants across the entire model range by 2025.
Keep an eye out in our newsroom for more PEUGEOT updates.
Why not take a look at the fantastic range of new PEUGEOT deals we currently have available on our website?