A Guide To The Driving Modes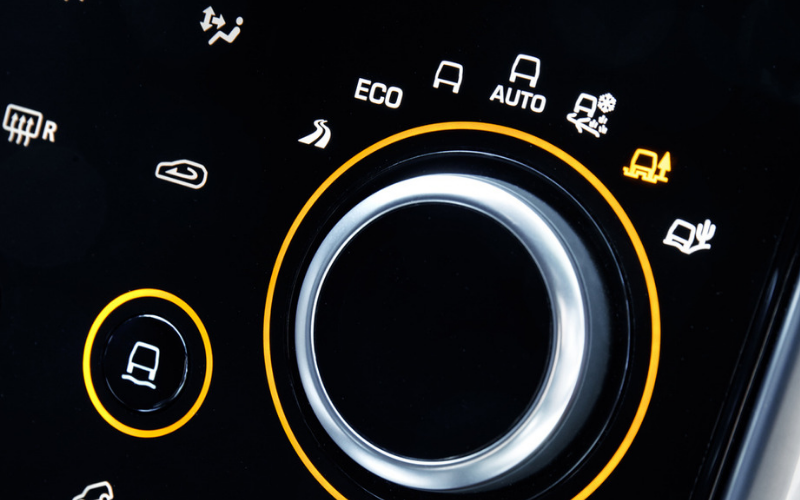 If you're not exactly the biggest car enthusiast on the planet, then it can be a bit daunting when you're trying to understand driving modes.
Back in the day, it was simple. There was one mode: DRIVE.
Now, it's as complex as ever; driving modes enable your car to change the way it drives.
That's why we've put together a simple guide to driving modes, to help you clear up all the confusion!
Sport
You've probably heard of this drive mode before, as it is one of the common ones. If your car has a sports driving mode, it basically means you've got a race car. Well, not exactly. But it does mean your throttle will be more sensitive, and accelerating will be super-fast so you will be quick off the mark! The car will also be more powerful, as more fuel is pumped into the engine.
However, although this driving mode sounds like it will transform you into the next Lewis Hamilton, we don't advise using this mode on a standard road. Often, the suspension becomes rigid, which can lead to poor grip on the road surface.
So, if you opt for the sports mode, make sure you keep it for a proper race track.
Dynamic
If you really really really want to feel like a sports star though, dynamic drive mode is probably best for you. It's just like sports mode but won't reduce traction!
Eco
Another drive mode that is commonly heard of is eco. This reduces the amount of fuel consumed, which may feel slower but is saving you money and helping the environment!
Comfort
Renowned for being a softer ride, the comfort mode is usually the default mode in luxury cars making your driving experience efficient and comfortable. Gear changes may be made earlier in automatics for a smoother transition, creating a steady drive overall – perfect for long journeys!
Snow
It can be very daunting, and scary, driving through the snow! That's why the snow mode is a great feature to get you through bitter weather conditions safely. Giving you more grip on the road, the snow mode also lowers the throttle response to avoid any wheels spinning out of control. In automatic cars, the gear box will also select the highest gear to enhance your control. Only designed to use in snowy conditions, the snow mode is a practical asset to drive you through the snow safely and in a controlled manner.
One thing to take into consideration is that the effects of the different modes may alter depending on the make and model of the car you are in. Although, most of the time a particular mode will create the same experience in every car. But, to be on the safe side, we suggest testing them out (in a safe environment!) to get a feel for them first!