Why the Mitsubishi ASX Should Be Your Next Family SUV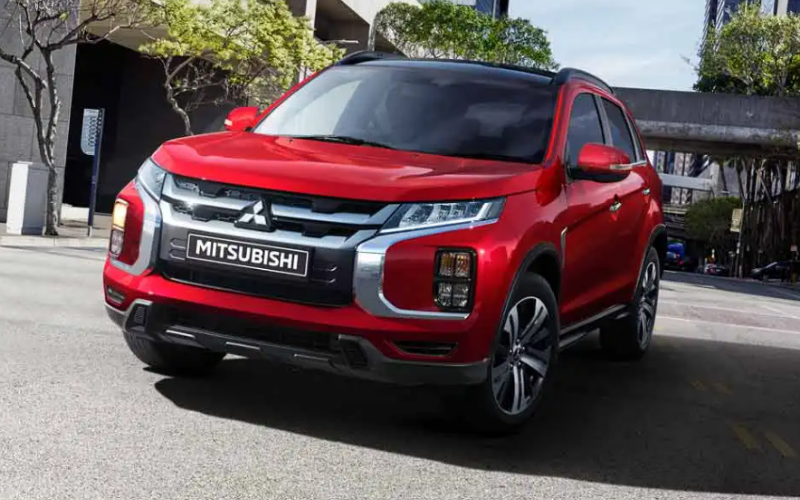 Mitsubishi's SUV range offers you a great choice of vehicles to make family life easier.
From the electrifying Outlander PHEV to the show-stopping Eclipse Cross, every SUV from the range delivers a first-class driving experience.
However, if you're looking for a smaller Sports Utility Vehicle which can adapt to all environments, the Mitsubishi ASX is the one you want.
Compact in design, but big on performance, the ASX is intelligent, practical and stylish, and here's why you should choose it as your next family SUV.
Own every road
Whether you're parking, changing gear, or simply cruising along the road, the Mitsubishi ASX makes every aspect of driving easier. Designed for everyday adventures, it handles well and offers impressive road holding in all weather conditions.
The electronically controlled 4WD system helps you master every corner with ease, as well as keeping you stable and in control on all terrains. What's more, Mitsubishi has installed the Drive Mode Selector, giving you three driving options to switch between depending on the road conditions.
2WD – Perfect for an economical drive on normal roads and motorways.
4WD Auto – When weather conditions become a bit unpredictable, 4WD Auto improves traction and control.
4WD Lock – Designed to tackle the most difficult conditions, including snow and sand-covered roads, 4WD Lock provides optimum control and grip.
Stand out from the crowd
First impressions are everything, and when you pull up at the school gates in the ASX, you'll be making everyone green with envy.
The exterior design is stylish, yet functional. The LED headlamps situated at the front and back of the vehicle not only add a sleek finish, but they also improve visibility and safety, optimising illumination on the darkest of roads.
You also have the chance to opt for the new design 18-inch alloy wheels to add a sporty feel to your ride. The beauty of alloy wheels is that they provide a wider hub, which enhances grip and offers a more precise steer.
A-Star Intelligence
The Mitsubishi ASX SUV will always come top of the class for its intelligence. Keeping you connected, entertained and on the right track all the time, Mitsubishi has installed the latest technology features to improve your driving experience.
The positioning of important driver information has been carefully considered to improve driver focus, whilst still enabling you to check safety alerts with limited eye movement.
It also features top-of-the-range safety systems, which is a key aspect to look for when shopping for your next family SUV. From Lane Depart Assist and Blind Spot Warning to Rear Cross Traffic Alert and Hill Start Assist, every safety system is there to make your journey easier.
Mitsubishi has also made sure the ASX will keep you and your passengers safe at the most crucial moments. Using the Reinforced Impact Safety Evolution body, this compact SUV can stand high impact collisions, whilst keeping you all protected.
Small on the outside, but big on the inside
Don't be deceived by the compact exterior.
For a small SUV, the Mitsubishi ASX provides impressive cabin space, with plenty of legroom and headroom to offer a comfortable journey for every passenger. The boot provides 406-litres of space to fill... and compared to other small SUVs on the market, this takes some beating!
It's versatile too, accommodating all needs for every journey. The rear seats can be folded flat to increase boot capacity, which is great for transporting equipment to accompany you on your adventures, including bikes and bodyboards!
One interior feature that we fell straight in love with was the panoramic roof. Flooding the inside with the summer sunshine, the roof contributes to the calm and relaxing experience, and when you're venturing out to new destinations, it means you won't miss any breath-taking scenery along the way. For added relaxation, the edge around the roof is illuminated at night for an extra special touch.
Want to find out more about the Mitsubishi ASX range?
If you want to find out more about what the Mitsubishi ASX has to offer, or if you want to book in for a test drive, you can either give us a call, visit us on online, or pop down to your local Mitsubishi dealership today!