Double Success For The IONIQ 5 At The 2021 News UK Motor Awards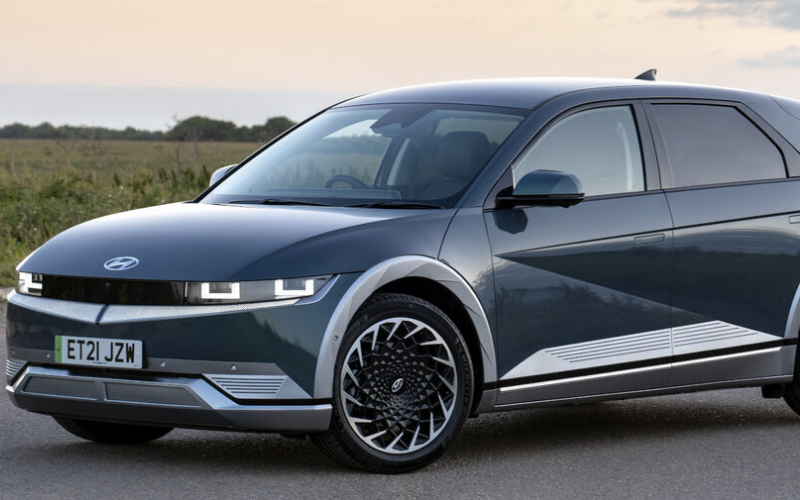 The Hyundai IONIQ 5 has been crowned the 'Best Designed Car of the Year' and 'Motoring Innovation of the Year' at the 2021 News UK Motor Awards.
The judging panel for each category is made up of an expert group of motoring journalists from Driving.co.uk, The Sunday Times, The Sun and The Times LUXX magazine.
In the 'Best Designed Car of the Year' category, the IONIQ 5 beat competition from the Aston Martin V12 Speedster and Maserati MC20.
In winning the 'Motoring Innovation of the Year' category, the judges highlighted the IONIQ 5's relaxation seats and Vehicle-to-Load functionality as key innovations that set the model apart from its competitors.
In awarding the IONIQ 5 with both the 'Best Designed Car of the Year' and 'Motoring Innovation of the Year' accolades, Will Dron, Editor of Driving.co.uk, commented: "The IONIQ 5's exterior design is what catches your attention immediately, but it's the innovation inside that really impresses."
"Many car makers talk about creating 'lounge-style cabins' in their new cars but Hyundai is the first to truly explore that concept in a production car, with super-comfortable reclining seats that allow next-level relaxation during breaks from driving."
"And the Vehicle-to-Load technology turns IONIQ 5 into a powerbank on wheels, which opens up all sorts of outdoor activity possibilities, from charging e-bikes to powering lights and appliances while camping. Both innovations that other car makers are bound to follow in the near future."
Ashley Andrew, Managing Director of Hyundai Motor UK, commented: "We are delighted to see the Hyundai IONIQ 5 recognised by many of the nation's leading motoring media."
"Both the design and technological innovation of INONIQ 5 are key to our mission of leading the march with our electrified mobility solutions. These latest awards add to a rapidly growing set of honours for this ground-breaking model, acclaimed by consumers and media alike."
The IONIQ 5's progressive design explores a new design freedom offered by a dedicated BEV platform.
The front of the IONIQ 5 features Hyundai's first clamshell hood that minimises panel gaps for optimal aerodynamics and aesthetic appeal.
Defined by a stand-out V-shape, the bumper incorporates distinctive daytime running lights that provide a light signature that is unique to the IONIQ 5.
Stepping inside the car, you will be greeted by a new 'Living Space' cabin that takes advantage of the IONIQ 5's bespoke platform.
The flat floor and reclining chairs offer high levels of comfort and flexibility that have never been seen in this segment.
The IONIQ 5 has the ability to charge from 10%-80% in just 18 minutes, accelerate from 0-62mph in as little as 5.2 seconds and can travel up to 298 miles on a single charge.
Keep an eye out for more Hyundai updates in our newsroom.
Additionally, shop our fantastic range of new Hyundai IONIQ 5 deals, here: