Get Ready for the All-New Peugeot 308 Hatchback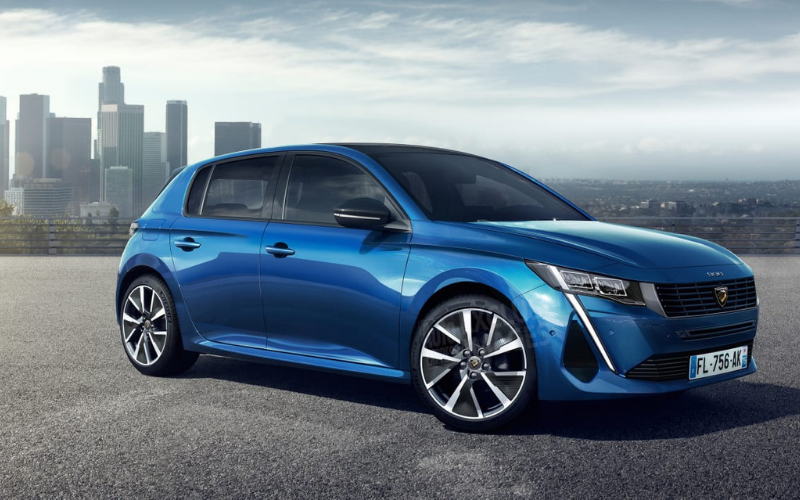 The all-new Peugeot 308 hatchback is scheduled to make its debut in 2021 and is set to be equipped with a variety of mild-hybrid, plug-in hybrid and all-electric powertrains.
The Peugeot 308 has previously been named the 'European Car of the Year' for its second generation in 2014. However, it's time to make way for the all-new 308, which is due to arrive in 2021 before making an appearance on the roads in 2022.
The new 308 is expected to change dramatically in comparison to the current model and has been seen to have a sharper and more angular design. We can also anticipate a similar update in the cabin as opposed to the minimalist look that is conveyed within today's model. Additionally, the new Peugeot 308 will undergo a digital upgrade to the standard of Peugeot's most recent models to keep its passengers connected to the digital world.
Plug-in hybrid and fully electric powertrains are both being taken into consideration for the new 308 hatchback and the head of electric vehicles at Peugeot's owner, Groupe PSA, has disclosed her aspiration to make the next 308 a car for buyers of petrol, diesel, plug-in and fully electric models.
Anne-Lise Richard stated, "The 308 can be produced on both platforms – e-CMP and EMP2, so clearly we could have both PHEV and EV. I think there is room for both technologies for the customers."
The new Peugeot 308 hatchback is predicted to be an important step in regards to 48-volt mild-hybrid technology. An automatic version of the car is likely to obtain a new electrified dual-clutch transmission in time for the launch in 2022.
Although the new Peugeot 308 has not yet been released, why not take a look at the incredible range of new Peugeot 308s we have available?