Hyundai Reveal Prophecy Concept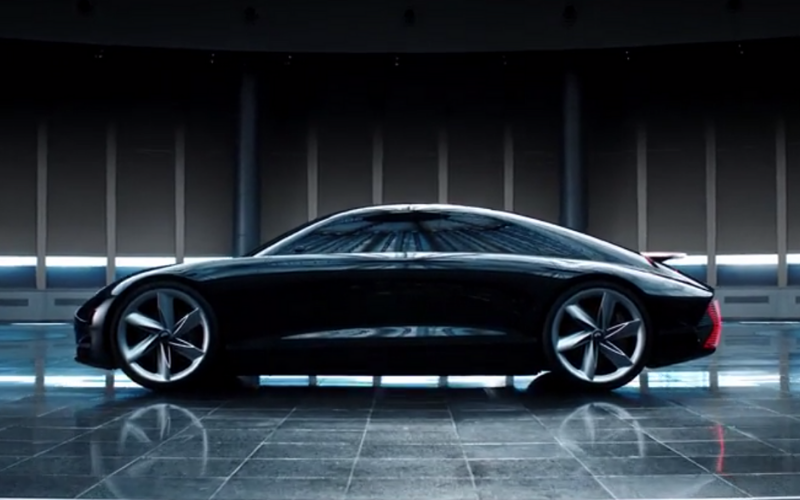 One of the biggest international motor shows should have been held today, but due to Coronavirus, the Geneva Motor Show was cancelled last week.
However, this hasn't stopped manufacturers unveiling their highly anticipated models that we have been itching to see for weeks!
Thanks to modern-day technology, the Geneva Motor Show has gone digital, with manufacturers joining in a Virtual Press Day to unveil their new models.
Progress is at the heart of the Hyundai brand, and this morning, the manufacturer unveiled the future: The EV Prophecy concept.
Hyundai has been a leading manufacturer in electrification, with the Hyundai Kona, IONIQ and Nexo being great examples of the mobility solutions Hyundai has provided for a more sustainable future and has one of the broadest range of EVs across the car industry.
The EV Prophecy concept represents a new era of not being afraid of the future. Its streamline and emotional style signify the new design direction of the brand, Sensuous Sportiness, which has already been the driving force behind the new Hyundai i20.
Inspiration for the Prophecy was taken from the aerospace industry, enabling a futuristic style to represent that this is the future of the automotive world. Hyundai wants to bring optimism back, and reflect the changes that are happening in the world through this concept vehicle. The brand believes that sustainability is no longer a choice and is the responsibility of designers to create a greener future for us all.
The EV Prophecy sure does this. The advancements in technology are outstanding, with voice control features, no steering wheel and joystick navigation all contributing towards this new way of driving. It's spacious, it's fresh and it's the future. Everything about the EV Prophecy aims to reduce our carbon footprint and improve the impact on the environment.
By 2025, Hyundai intends to invest 50 billion euros into the development of electric vehicles and aim to offer 44 EV's across its range.
There is so much we could mention about this new EV concept, but we thought we would leave that to the experts.
Discover The New EV Prophecy Concept Below
Discover the new models from Hyundai