New Peugeot 3008 Boasts New Style and Tech Features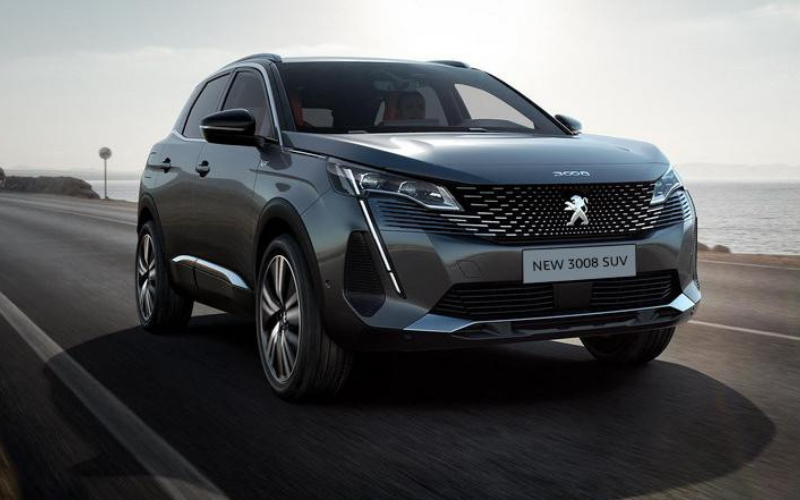 Peugeot's popular SUV has been updated and it boasts a new, striking design and even more intelligent technology to enhance your overall driving experience.
The Peugeot 3008 has won over 65 international awards and is a firm favourite with many UK drivers, especially with families.
It's spacious, it's intelligent and it's super practical, making it an ideal SUV for everyday living.
But it's been given a refresh, and just when you thought it couldn't get any better, Peugeot has gone and proved us wrong.
Read on to find out what you can expect from the New Peugeot 3008.
Exterior Updates
One of the most exciting exterior updates is the front grille. The frameless design makes for a striking appearance, with the revamped headlights adding an aggressive, yet stylish look.
Want to stand out even more?
The top-level GT and GT Premium trim levels receive a bespoke grille, to up your style cred even more!
Interior Updates
Inside, the New Peugeot 3008 is just as impressive. Comfort is at the forefront of Peugeot design and the refreshed 3008 features leather upholstery across all trim levels, for added comfort and a subtle touch of luxury.
Technology Updates
Featuring a new 10-inch screen, you can stay connected, entertained and on the right track with the New Peugeot 3008.
The interior is digitalised for your convenience, with controls at arm's reach for ease and to keep you focused on the road ahead.
Peugeot has also installed class-leading technology to improve driving and increase safety, including Night Vision, Adaptive Cruise Control and Lane Positioning Assist, to ensure you're always in control.
Engine Updates
Whether you're looking for a traditional petrol or diesel engine or want to make the switch to a greener way of driving, you have the chance to drive how you want with the New Peugeot 3008.
Available as a petrol, diesel or hybrid model, the 3008 is more efficient than ever and provides power and performance like no other.
Watch the full reveal:
Want to learn more?
It won't be long until order books open, so make sure to keep your eyes peeled for the announcement!
In the meantime, visit out newsroom for all the latest Peugeot news and check out our latest deals on the current Peugeot 3008 range.