Nissan reveals driverless concept car at Geneva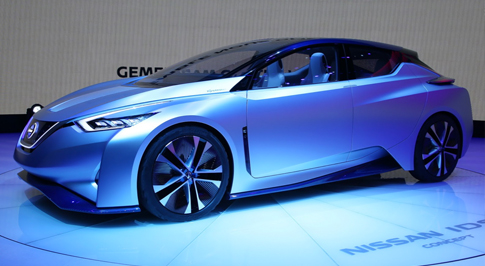 Nissan has given Europe its first look at the company's view of a driverless future, with the reveal of the Nissan IDS Concept. Although first showcased at the Tokyo Motor Show in 2015, the unveiling of the IDS Concept at this year's Geneva Motor Show gave Europe its first view of the concept model.
With its futuristic looks and sleek contours, the IDS Concept looks straight out of a science fiction film. However, it's not just the exterior of the IDS that's forward looking, as the IDS is being talked about as Hyundai's attempt to put on show the technology that its next generation of cars may well have.
Most obviously, the IDS Concept is fitted with pioneering autonomous technology, with "manual" and "pilot" mode options. When in manual mode, drivers will control the car as normal through what looks like a steering wheel. However, once drivers switch to pilot, the steering wheel is replaced by a tablet device, and for the most part the IDS Concept drives itself.
Other features include a full carbon fibre body and all electric-drive train, which have led some to believe that the IDS Concept could be a preview of what's in store for the next generation Nissan Leaf; already the world's bestselling all electric car.