Top Tips to Prepare Your Car for Sale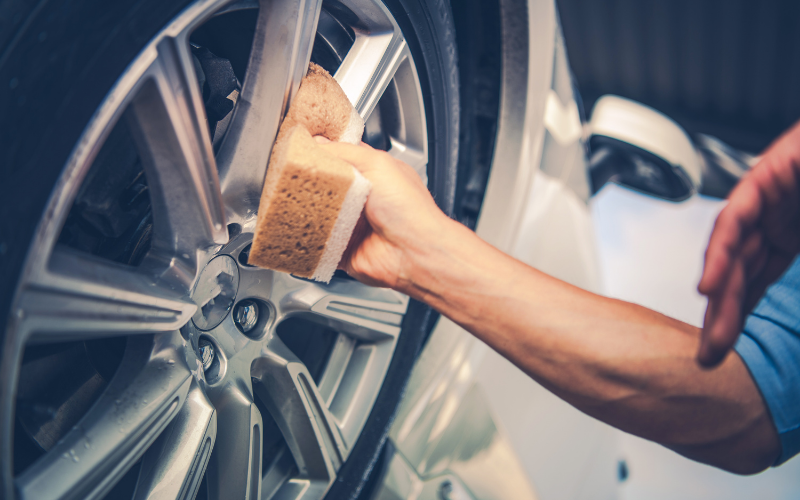 Before you go to sell your car, there are a few jobs you can do which will help speed up the selling process, as well as help you get the best price for your vehicle.
Read on to find out what you can do to get your car ready for sale!
1. Check that you are allowed to sell it
Before you do anything, you need to make sure you can actually sell your car.
To do this, you must settle any outstanding finance on your vehicle. If you are selling privately, you will need to contact your finance company to arrange this, however if you are selling your vehicle to one of our Macklin Motors dealers, we can take care of any outstanding finance for you.
You will need to request a valid settlement letter from your finance company and bring this along to your appointment with us. Whatever the outstanding balance is, we can settle this for you and we will deduct this from the payment we give you for your car.
Important note: It's important that you do not cancel your direct debit until we have received your car and confirmed that all outstanding finance has been paid.
2. Give it a good clean
Giving your car a good clean can definitely help speed up selling process - especially if you're doing so privately.
No-one wants to buy a dirty car, so it's worth putting the effort in to make it look its best. Check out our car cleaning hacks for some simple ways to make your car shine.
3. Conduct some DIY checks
Before putting your car up for sale, you should ensure that it is in the best condition.
For some simple DIY checks you can do at home, take a look at our car maintenance guide.
If you'd like a more thorough vehicle check, you could book your vehicle in for a service at your local Macklin Motors dealership. Here, key safety components such as brakes, steering and suspension will be thoroughly examined. This will give you extra peace of mind that your car is in the very best condition, ready for its new owner.
4. Check the bodywork
Of course, general wear and tear on your vehicle is to be expected. However, if your vehicle has any major bodywork scratches or dents, it will affect the valuation.
If this is the case, we would recommend booking an appointment at one of our Macklin Motors bodyshops, where our manufacturer-trained technicians will be able to repair your car to as good as new.
5. Ensure you have all the relevant paperwork
Making sure you have the right documents is vital when preparing your car for sale. It can actually help increase the value of your car and also informs potential buyers about the vehicle's history.
At Macklin Motors, these are the documents we require if you're looking to sell your car to us:
- Vehicle registration V5 document (logbook)
- Service and MOT history
- User manual
- Your driving licence
- Proof of address (dated within the last 6 months)
- Bank details
When you come to sell the car to us, its MOT must be in date. Don't worry if this is coming up to expiration – you can book in for an MOT with Macklin Motors using our quick and easy online form.
So, make sure you follow our top tips on how to prepare your car for sale and you'll be ready to take the next step in no time.
You can start your free valuation either online or by visiting your local Macklin Motors dealership today.